Overcoming Barriers to Fertilizer Use in Kenya
Location:
Western Province, Kenya
Sample:
Approximately 20,000 rural farmers
Intervention type:
Fertilizer and agricultural inputs
Information
Social networks
Subsidies
Chemical fertilizers have the potential to substantially raise agricultural yields, but fertilizer usage remains low across sub-Saharan Africa. In Kenya, researchers investigated whether time-limited coupons for fertilizer, farmer cooperatives, soil tests, and new technology adoptions increase fertilizer use amongst farmers.  
Policy issue
When used correctly, chemical fertilizer can substantially raise agricultural yields and productivity.1 However, fertilizer usage in farming practices remains low in many parts of the world, particularly in sub-Saharan Africa. Past studies suggest that changing farmer behavior to use fertilizer is difficult given that farmers face off-season income constraints, farmers have limited information on the benefits of using fertilizer properly, and knowledge about the benefits of fertilizer is not shared between farmers.2 A previous randomized evaluation in the same context as this study found that a savings-based fertilizer coupon program was effective in increasing fertilizer use; however, the program was not easily scalable given the logistical difficulties of delivering fertilizer coupons. Can a combination of fertilizer coupons and newer, scalable approaches to promote technological adoption and knowledge-sharing amongst farmers effectively change farmer behavior towards fertilizer use?
Context of the evaluation
This evaluation focuses on small-scale subsistence farmers in rural Western Kenya, many of whom grow maize as their staple crop. All farmers in this population are extremely poor subsistence farmers, earning about US$1 per day. Previous research in this area has shown that when used correctly, top dressing fertilizer (applied to crops during the growing season) can increase yields by about 48 percent, amounting to a 36 percent rate of return over just a few months.3 However, while fertilizer rates had increased in the years before this study, only 65 percent of farmers in this study report having used fertilizer over the past year before the study began. Only 24 percent of farmers report being aware of the correct dosage of fertilizer to use to maximize profits.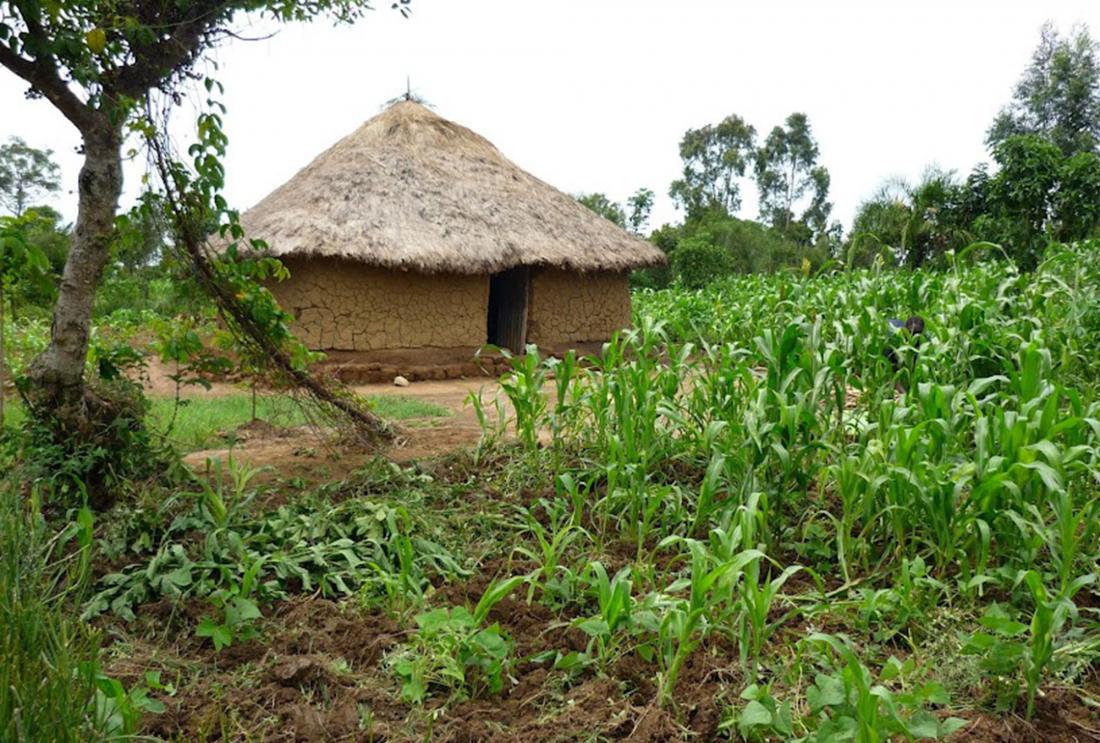 Details of the intervention
Researchers studied the effects of an intervention meant to increase fertilizer use and dissemination of farmer knowledge on fertilizer usage, fertilizer knowledge, and agriculture-related discussions amongst farmers. This intervention built off of the design of a previous randomized evaluation in Western Kenya aimed at increasing fertilizer use. Approximately 20,000 farmers have been recruited to the study through meetings at primary schools, and schools are randomly divided into four groups.
Coupons: Farmers will receive coupons for a discount of about 15 percent of the price of fertilizer, for up to 25 kilograms. Coupons are valid for a three week window right after harvest, redeemable at a local shop. These coupons are based on a prior savings and fertilizer initiative from

the previous randomized evaluation

in the same setting, in which farmers received similar vouchers via home visits.
Cooperatives: Farmers will be encouraged to form cooperatives with their friends and neighbors to discuss fertilizer and agricultural practices. The researchers are organizing the groups and coordinating the first few meetings, but will not provide any direct information to the groups.
Coupons + Cooperatives: Farmers will participate in both the coupon scheme and the cooperatives.
Comparison: Farmers will not receive either of these services.
In parallel, researchers randomly selected 10 percent of farmers from each of the four groups to receive a separate technology-and-information intervention aimed at increasing fertilizer use. These farmers received half-teaspoon measuring spoons plus information about the returns to using this amount of fertilizer per plant. Researchers made the teaspoons available at a low cost in local shops and used survey data to measure whether farmers shared their knowledge about the use of spoons with other farmers.
In follow-up home surveys on a random subset of around 4,900 farmers, researchers tested whether the teaspoons were actually effective in improving fertilizer use, yields, and profits. To do so, researchers built approximately 1,200 plots on the fields of 299 farmers and have randomly assigned each farmer to one of the following groups:
Spoon plots: Farmers were given a measuring spoon to apply fertilizer to the newly built plots.
Comparison plots: Farmers did not receive a new measuring spoon for their newly built plots, and applied fertilizer as they would normally.
During these home visits, researchers also wanted understand if seeing the results of a soil test changed farmers' fertilizer usage. Researchers randomly assigned some farmers to receive soil tests, which gave different recommendations as to what type of fertilizer to use, and shared the results with them. At the end of these visits, farmers were given the option of receiving a small amount of fertilizer and instructions on how to set up a plot, or a bar of soap instead. Researchers measured whether these tests changed behavior by measuring farmers' fertilizer usage and fertilizer choice.
Results and policy lessons
1.
Duflo, Esther, Michael Kremer, and Jonathan Robinson. 2008. "How High Are Rates of Return to Fertilizer? Evidence from Field Experiments in Kenya." American Economic Review: Papers and Proceedings, 98(2): 482–88.
2.
Duflo, Esther, Michael Kremer, and Jonathan Robinson. 2008. "How High Are Rates of Return to Fertilizer? Evidence from Field Experiments in Kenya." American Economic Review: Papers and Proceedings, 98(2): 482–88. p. 487.
3.
Duflo, Esther, Michael Kremer, and Jonathan Robinson. 2008. "How High Are Rates of Return to Fertilizer? Evidence from Field Experiments in Kenya." American Economic Review: Papers and Proceedings, 98(2): 482–88. p. 485.