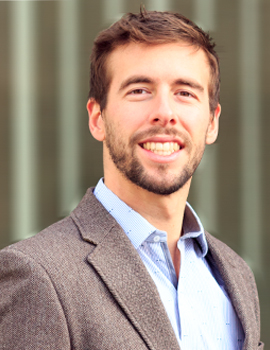 (617) 324-6364
Justin Loiseau
Senior Policy Associate, Global
Initiative Manager, Crime and Violence Initiative
Sector Staff, Crime, Violence, & Conflict
Justin Loiseau is a Senior Policy Associate at J-PAL, where he manages J-PAL's Crime and Violence Initiative, supports the Crime, Violence, & Conflict sector, serves as the Global Initiative Coordinator, and is the lead regional liaison to the Africa office. As a member of the policy group, Justin works with NGOs, foundations, governments, and others to cultivate research partnerships and ensure that program and policy decision-making is informed by scientific evidence. He is the author or editor of J-PAL publications summarizing lessons on microcredit, cognitive behavioral therapy, and early childhood stimulation.

Justin holds an M.A. in Economics from the University of Auckland as a Rotary Ambassadorial Scholar and dual B.A.'s in Economics and Environmental Studies from the University of North Carolina at Chapel Hill as a Morehead-Cain Scholar.

Prior to joining J-PAL, Justin worked as a research consultant on randomized controlled trials in Uganda and India. He has held various positions with Innovations for Poverty Action, Accenture, the United Nations, the U.S. State Department, the U.S. EPA, RTI International, Médecins Sans Frontières, The Motley Fool, and New Zealand's Ministry of Business, Innovation, and Employment.