Why do citizens become politicians? Experimental evidence on candidacy in Pakistan
Fieldwork:
Location: Pakistan
Sample: 9310 individuals in 240 villages
Research Initiative: Governance Initiative
Target Group:
Politicians and electoral candidates
Outcome of Interest:
Discrimination
Electoral participation
AEA RCT Registration Number:
Partners:
Local governments play an important role in delivering services to citizens. In this evaluation in Pakistan, researchers examined whether people can be encouraged to run for a local political office, the motivation to become politicians, and the role social context plays in the candidacy decision. The objective is to understand how politics can be made to service the interests of local communities.
Policy Issue
Locally-elected politicians play a critical role in small-scale development projects such as village schools, healthcare centers, wells, and roads. Yet how much effort politicians put in and the amount of resources devoted to these types of projects often vary based on incentives to get re-elected and advance in the political system, as well as intrinsic desire to serve the community. In decentralized systems, local leaders have a great deal of control over budgets and decision-making, and may use this power to capture resources intended for other beneficiaries. One way to mitigate this type of behavior would be to encourage people who may be motivated to help the community to run for local political office. However, evidence on the efficacy of encouraging people to run for office is sparse. In addition, there is limited understanding of the degree to which social dimensions of candidacy and personal benefits from office motivate people to run and of whether these incentives determine a politician's performance once elected.
Context of the Evaluation
Khyber Pakhtunkhwa (KP) is a province of seventeen million people in Pakistan. In 2013, the provincial government established a new law that required the creation of elected village councils. The KP Local Government Law required a council to be set up in each village with a population between 2,000 and 10,000. These councils are tasked with monitoring the quality of public services provided to citizens including education, health, and sanitation, and to report on their performance to sub-district and district governments. Village councils also receive a small village fund to undertake development work such as lining drains and providing streetlights. Any citizen of Pakistan who is at least 21 years old and is enrolled as a voter is eligible to run for membership of their local village council.1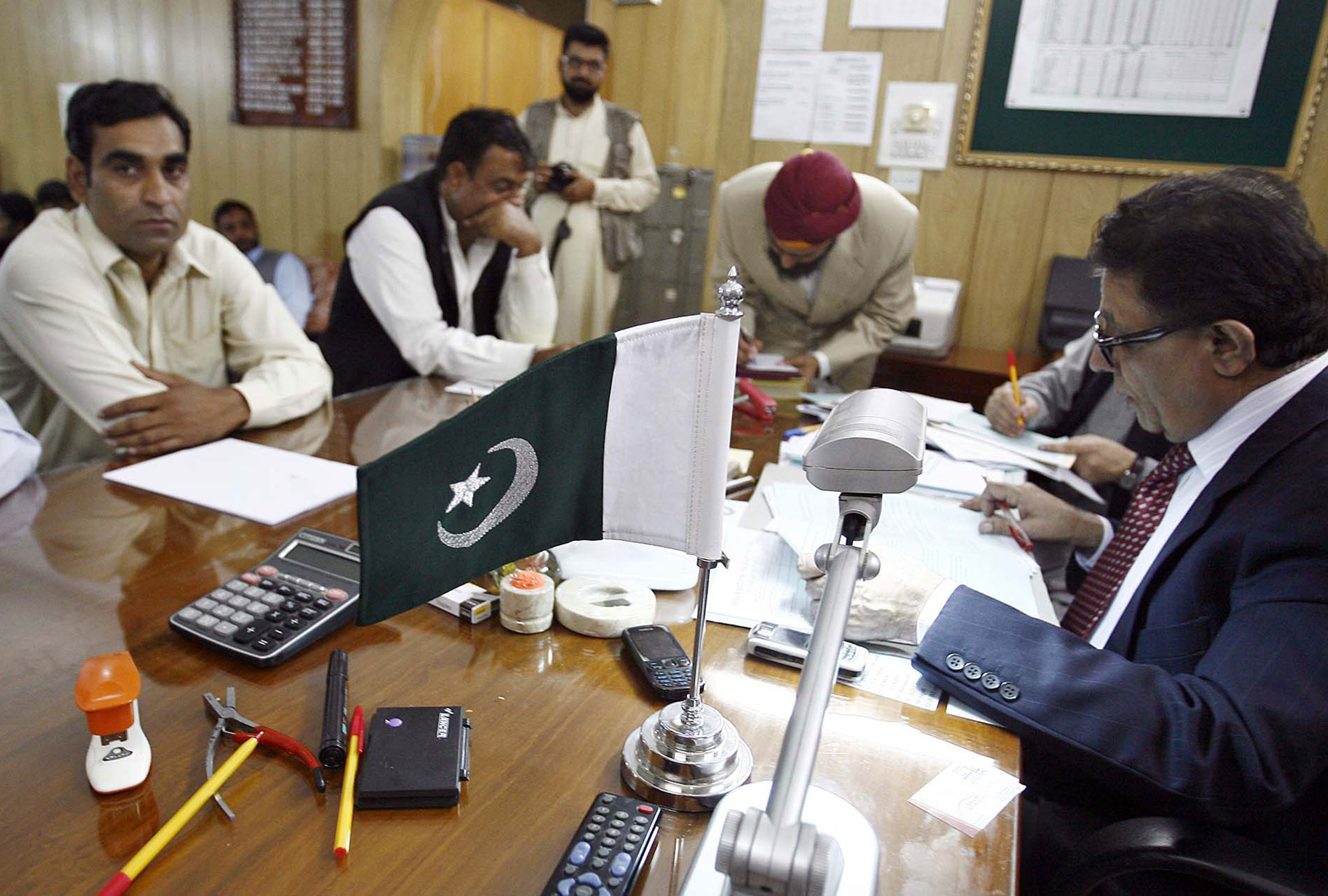 Details of the Intervention
Researchers conducted a field experiment in 240 villages in the Khyber Pakhtunkhwa province of Pakistan, where 48 villages served as pure controls, where no field activities took place before candidacy was declared. The experiment was conducted with first-time prospective politicians running for newly established village councils. First, in a neutral information treatment, prospective politicians were told briefly about how to file papers for candidacy. Second, in addition to the neutral information, people were asked to consider running because they could personally benefit from office (including gaining respect and influence). Finally, neutral information was combined with an appeal to consider running to help others in the community. These conversations were conducted in one-on-one meetings with enumerators or through village-level publically held meetings. Later, researchers matched each office-eligible subject to electoral records to see if they decided to run for office or not.
Results and Policy Lessons
Researchers are still analyzing data for a complete analysis — all results reported below are preliminary.
First, the researchers studied if having a conversation with people about the candidacy process encourages them to run for office. In pure control villages, where no field activities take place, about 1 in 200 subjects run for political office. However, in treatment villages, and with subjects with whom researchers had conversations, 5 in 200 people filed papers for candidacy – a five-fold increase in the baseline behavior. These results suggest that in places where policymakers are interested in encouraging more people to run for office with the objective of boosting political competition, having simple conversations with people can go a long way towards achieving those goals.
Next, researchers unbundled the effects of different appeals to run, as well as whether the appeal was delivered in private one-on-one meetings or in public. Beyond the effect of increasing candidacy through contact with the research team, further appeals to seek office delivered in private did not affect subjects' candidacy behavior. However, when the appeals where delivered in public, there were large and opposite effects. Encouragement to run to personally benefit from office in the presence of others reduced the probability of candidacy to 3.6 in 200 subjects. However, asking people to run to help others, but in the presence of the wider community almost doubled candidacy rates to 9 in 200. These results suggest that there might exist some social pressure around being seen to run to personally benefit from office, but social encouragement around running to help others.
Further analysis on disaggregating these effects is pending.