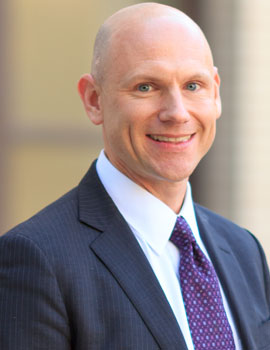 (617) 715-5128
Quentin Palfrey
Executive Director, J-PAL North America
Quentin Palfrey is the Executive Director of J-PAL North America, which works to improve the effectiveness of social programs in North America through research, policy outreach, and capacity building. Based at MIT, J-PAL North America seeks to help decision-makers use research evidence in policy decisions and program design and to provide training courses on the value of impact evaluation.
Quentin brings a wealth of policy experience at both the federal and state level to J-PAL North America. From 2011 to 2013, he was Senior Advisor for Jobs & Competitiveness in the White House Office of Science & Technology Policy. While there, he served as lead White House policy staffer on a successful patent reform effort that led to the signing of the America Invents Act. He also coordinated White House input into a report to Congress on the national strategy for innovation and competitiveness, and was involved in a wide range of other initiatives including the launch of Patents for Humanity and the re-launch of the Privacy & Civil Liberties Oversight Board. Prior to joining the White House, Quentin was the Deputy General Counsel for Strategic Initiatives at the US Department of Commerce where he helped oversee the work of more than 325 lawyers; advised the Secretary of Commerce on legal issues; co-led an intellectual property and innovation policy group; and served on the leadership team overseeing rapid response during the 2010 decennial Census. Additionally, he served as lead lawyer on developing Department views on many cases in litigation at the US Supreme Court and US Courts of Appeals.
From 2007 to 2009, Quentin was Chief of the Health Care Division in the Office of the Massachusetts Attorney General. As Chief, he oversaw multi-million dollar consumer protection litigation and investigations relating to health insurance, pharmaceuticals, medical devices, healthcare providers and nursing homes. He also oversaw a hotline and mediation program addressing consumer complaints and questions. Quentin also served on various boards on behalf of the Attorney General, including the Council on Racial Disparities; the Board of Directors of the Betsy Lehman Center for the Prevention of Medical Errors; and the Governor's Council on Alcoholism and Drug Rehabilitation. Prior to his Chief position, he was an Assistant Attorney General in the Insurance Division, where he focused on consumer protection investigations relating to insurance companies and healthcare policy efforts to expand access, contain costs and increase quality.
Quentin holds a J.D. from Harvard Law School and has worked as an attorney in private practice at the law firms WilmerHale and Cravath, Swaine & Moore.