Adil Ababou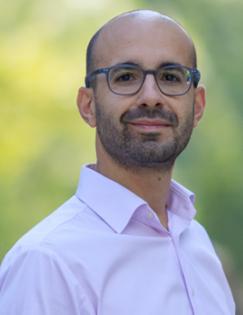 Policy Manager, J-PAL Global
Adil Ababou is a Policy Manager at J-PAL, where he manages the Political Economy and Governance sector. He works with governments, foundations and NGOs to apply scientific evidence to policies and programs that improve political participation, reduce corruption, and build state capacity.
Prior to joining J-PAL in 2019, Adil worked for eight years with governments in Africa and the Middle East on public finance, focusing on issues of debt sustainability, development financing, and budget reform. From 2010, as a French Treasury official, he helped provide multilateral debt relief to low-income countries with the Paris Club Secretariat and coordinated the economic relationship with the Middle East region through project finance and bilateral agreements. In 2015, he joined the European Bank for Reconstruction and Development (EBRD) where he supported the design of programs for North Africa. In 2017, he joined the Collaborative Africa Budget Reform Initiative (CABRI) in South Africa where he launched a Pan-African initiative that provides African governments direct support for budget reform using the problem-driven iterative adaptation approach. He was also a teaching assistant in economics at Sciences Po Paris and Pantheon-Sorbonne University between 2011 and 2015.
Adil holds an MSc. in Management from ESCP Europe, an M.Phil in International Economics from Pantheon-Sorbonne University and an MPA/International Development from the Harvard Kennedy School where he was awarded an Emirates Leadership Initiative scholarship. He is a native French and Arabic speaker, and proficient in Spanish.