Nitesh Bharadwaj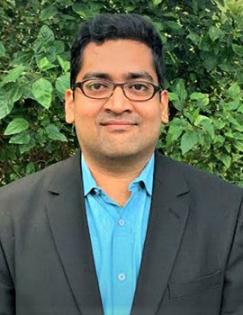 Research Associate, J-PAL South Asia
Nitesh Bharadwaj is a Research Associate at J-PAL South Asia, where he works on the 'Collective Action for Irrigation Channels' project based out of Hyderabad. The project examines the extent of agency and community participation in decision-making, and evaluates its impact on various developmental outcomes. Nitesh is also working on the endline impact evaluation of the Mission-Kakatiya program of the Telangana Government, in the same team.
Before joining J-PAL, he worked briefly as a Deputy Manager; Public Health, at Sambodhi Research and Communications Pvt Ltd. In this role, he handled the baseline impact evaluation of a program aimed to improve outcomes in Tuberculosis across 4 Indian states. Nitesh was monitoring several field operations and undertook the mandate of qualitative and quantitative data-analysis within the research vertical.
Nitesh holds a Masters' degree from the Tata Institute of Social Sciences in Mumbai, in Public Health; specialized in Health Policy, Economics and Finance. During his time at TISS, he interned with the Centre for Economic and Social Studies and other non-governmental organizations. His research interests lie in Applied Econometrics, Health Inequities, Universal Health Coverage and Public Policy analysis.