Hanny Mardiyah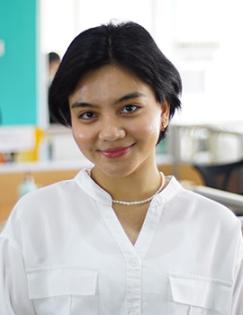 Administrative Associate, J-PAL Southeast Asia
Hanny is an Administrative Associate at J-PAL Southeast Asia. She currently works as an administrator for Institutional Review Board (IRB) at the Institute for Economic and Social Research of the Faculty of Economics and Business, University of Indonesia.
Prior to joining J-PAL in January 2021, she worked at Michael Page Japan K.K. in Tokyo as a Recruitment Resourcer and did an internship at Amnesty International Indonesia as a Community Organizing Coordinator. Hanny worked for the establishment and mobilization of Amnesty supporter groups in Indonesia, supporting various global and national human rights campaigns.
Hanny received a scholarship from Ritsumeikan Asia Pacific University (APU) where she completed her undergraduate degree majoring in International Relations and Peace Studies, combined with the Culture, Society, and Media program. She is also active in A World of Girls, an online community and passion project dedicated to inspire and empower girls around the world.