Isabel Mejía Fontanot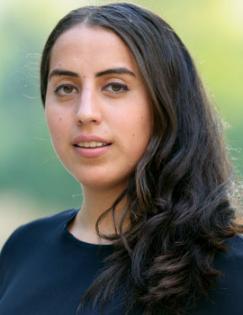 Senior Policy Associate, J-PAL Latin America & the Caribbean
Isabel Mejía is a Senior Policy Associate at J-PAL Latin America & the Caribbean and is currently conducting a capacity and needs assessment in Central America on the potential scalability of the Teaching at the Right Level (TaRL) model. Prior to this, Isabel worked on the project "White Paper on Youth Crime and Violence Prevention in Mexico," supporting with the literature review, doing fieldwork in Mexico, and developing dissemination tools and policy outreach strategies.
Prior to joining J-PAL, Isabel worked as a research assistant at the National Council of Science and Technology, ITAM, and the University of California with Carlos Elizondo Mayer-Serra, Eric Magar Meurs, and Omar García Ponce respectively. She has also supported different NGOs in Latin America and continues to work since 2011 as a volunteer for TECHO.
Isabel studied political science at ITAM.