Karla Petersen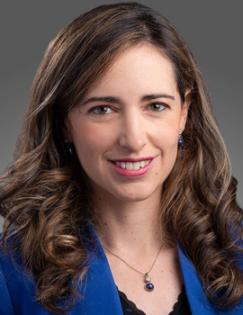 Senior Evidence to Scale Manager, J-PAL Global
Karla Petersen O'Farrill is a Senior Evidence to Scale Manager at J-PAL Global, where she supports the organization's efforts to enhance evidence use, and the adoption at scale of evidence-based policies and programs. Karla advises J-PAL's Innovation in Government Initiative, develops partnerships to facilitate evidence use, and collaborates with J-PAL's sector teams, regional offices, and partners in applying evidence to their specific contexts. In her dual role as a Senior Policy Manager at J-PAL Europe, where she is based, Karla provides direct support to the organization's evidence-to-policy efforts in the region.
Prior to joining J-PAL in 2021, Karla worked across international organizations, government and academia. Most recently, she served as an assistant professor at IPADE Business School. Before that, Karla supported the design and implementation of the Mexican government's inclusive growth strategy in different capacities. As Deputy Director General for Productivity Policies at the Finance Ministry, she worked closely with PROSPERA (Mexico's cash transfer program) to grant beneficiaries better access to rural production, employment, and financial inclusion opportunities. Karla then worked as General Director for Planning at the Federal Authority for Special Economic Zones to attract private investment to and combat poverty in Southern Mexico. She has also served as a consultant for the World Bank and the International Finance Corporation.
Karla holds a master in public policy from the Harvard Kennedy School, where she was a Fulbright Scholar, and a bachelor's degree in international affairs from Tecnológico de Monterrey.