Sandeep Singh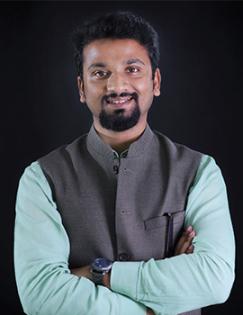 Video Producer, J-PAL Global
Sandeep Kr. Singh is a Video Producer for J-PAL Global at MIT. As the Video Producer, he leads the organization's video production strategy, lead development and execution of new video content and develop strategies for disseminating video content.
Prior to joining J-PAL in 2018, as an independent filmmaker, he produced a wide variety of fiction and non-fiction content for corporates, not for profit organizations, Government ministries and academic & research institutions in India and internationally.
Some of the notable awards Sandeep won for his work are; two times Indian Documentary Producer's Association Award for Excellence in Motion Picture 2014, Best Film at Toronto International Queer West Film Festival 2016, Best Film at Woodpecker International Film Festival 2015, Best Documentary at 2014 TiNai Ecofilm Festival, 2018 YES! I am the Change Award for Best Film.
Most of his work has been on the issues of arts & culture, livelihood, poverty alleviation, health & nutrition, education, gender equality, migration, mother and newborn care, sub-altern youth culture, LGBTQ, environmental pollution, disability and wildlife conservation.
Sandeep received an MA in media and cultural studies from School of Media and Cultural Studies at Tata Institute of Social Sciences, Mumbai and a BA in journalism and mass communication from Guru Gobind Singh Indraprastha University, Delhi.