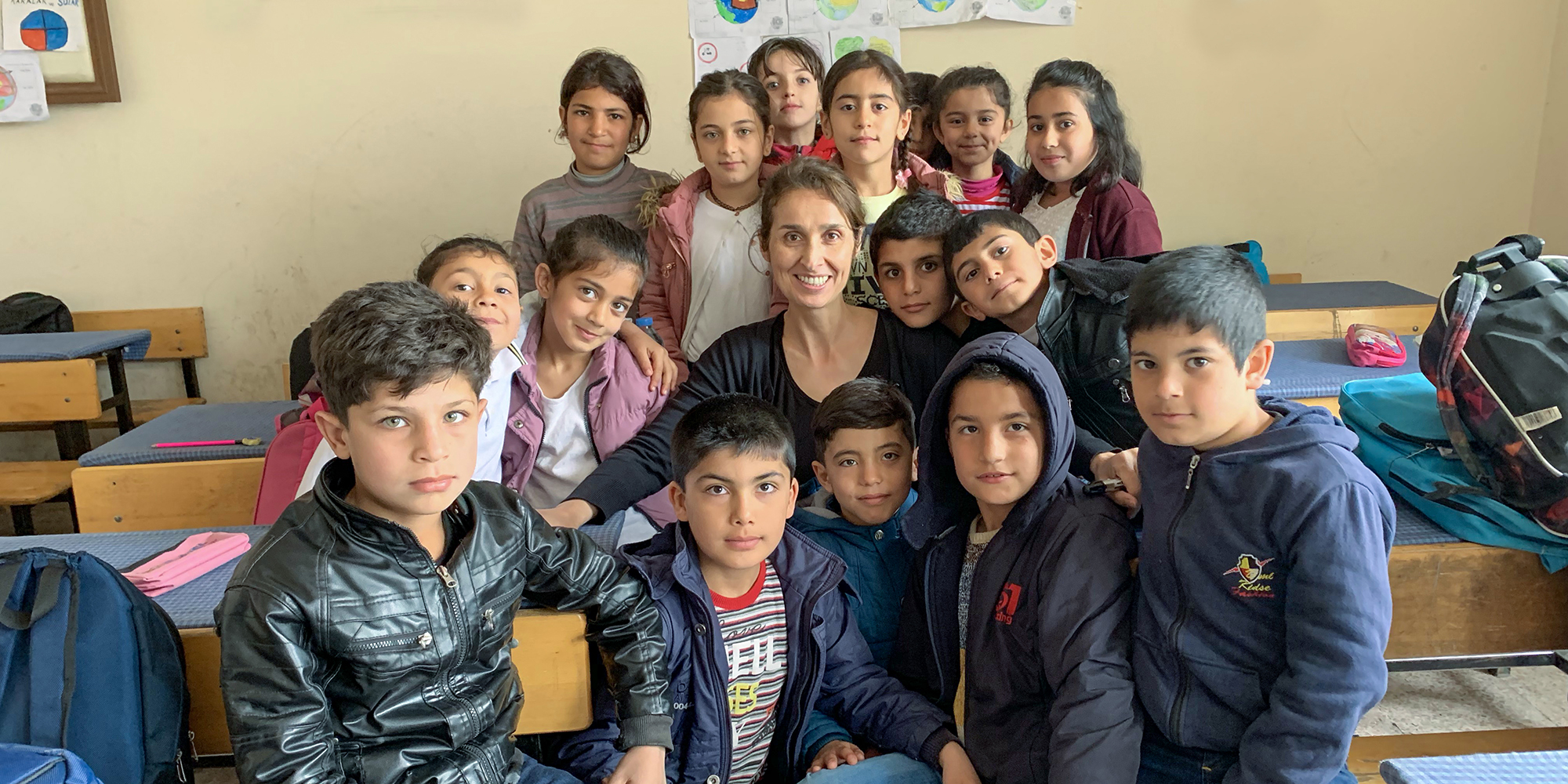 J-PAL Europe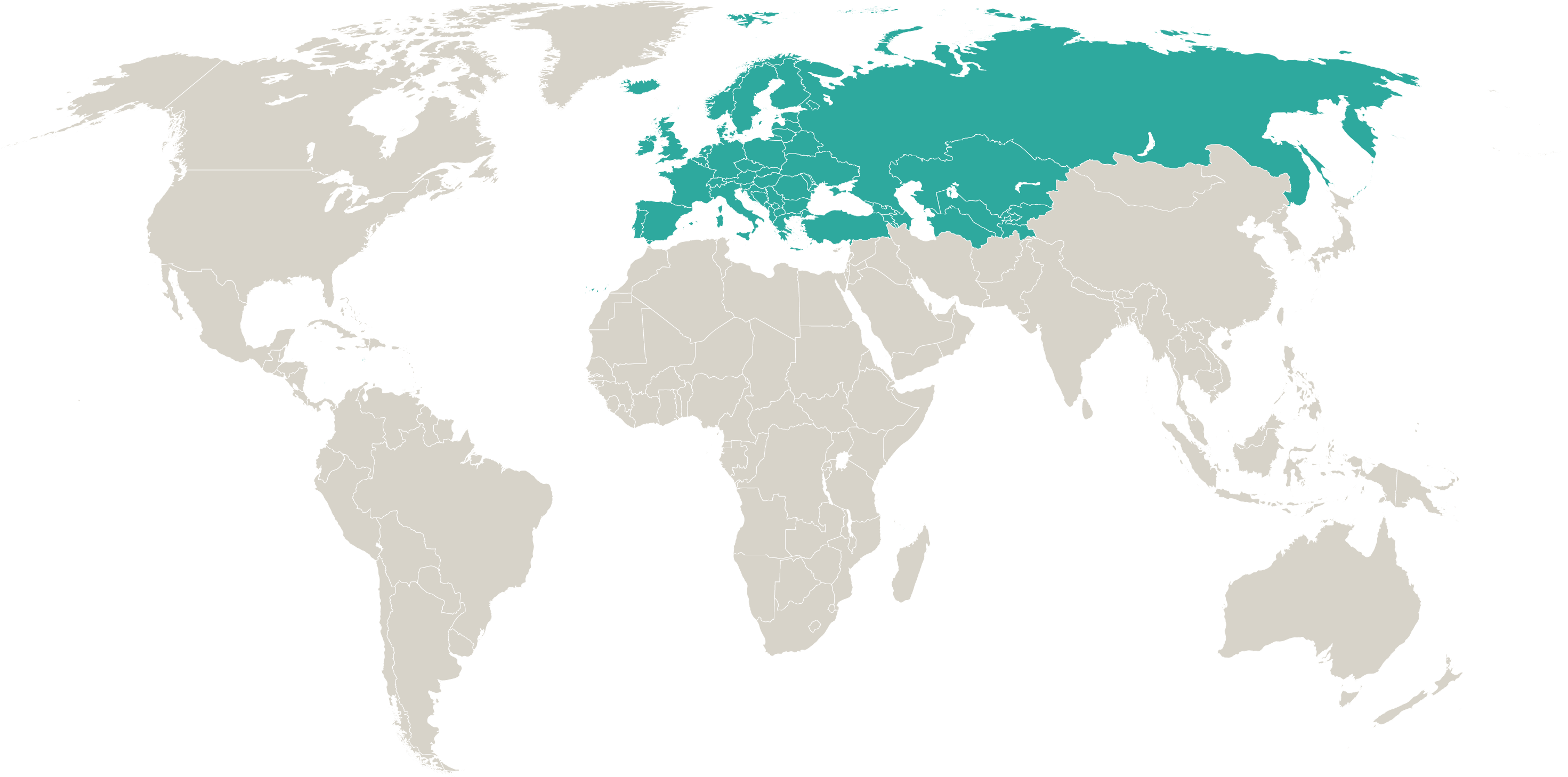 Hosted by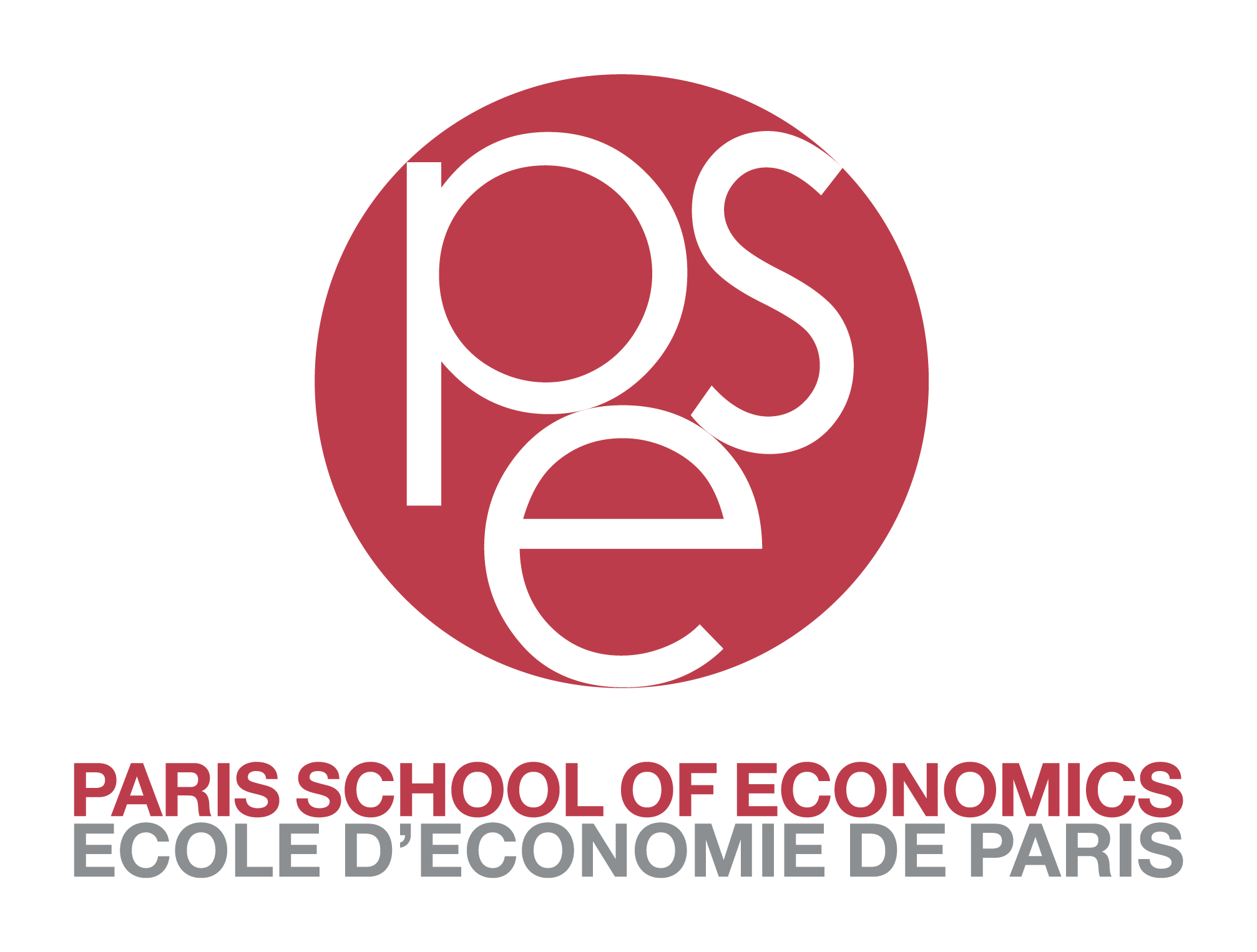 ---
From the Executive Director
With the ongoing war in Ukraine taking a growing toll on Europe's economies, Europe's policymakers are facing difficult challenges and policy choices.
The social inclusion of refugees and migrants has been a long-standing pillar of our work at J-PAL Europe. Since its launch in 2019, the European Social Inclusion Initiative has funded policy-relevant research in eight countries and partnerships in many more. In 2023, we are further stepping up our efforts in the humanitarian space through a new research initiative focused on promoting livelihoods for displaced populations.

At this difficult moment for our region, the stakes to ensure that social programs and policies are informed by rigorous evidence are higher than ever, and our teams at
J-PAL Europe have been working hard to help address the crises affecting the continent by leading policy-relevant research, offering capacity building and hands-on support to our partners, and sharing lessons learned.  
We are especially proud of our new partnership with the Spanish Ministry of Inclusion, Social Security and Migration to generate rigorous evidence on how to complement or extend the effects of the country's new national minimum income scheme. Together with a team of Spanish and international researchers coordinated by CEMFI, the Ministry is running over two dozen randomized evaluations of social inclusion programs, which will shed light on a diverse set of questions, including the causes of non-take-up of the minimum income scheme, the effect of self-esteem interventions on labor market inclusion, and whether tutoring improves academic performance for secondary school students.

In 2023, we look forward to continuing this important work alongside our partners, and to providing tailored support to improve policymaking across the continent.

J-PAL Europe leadership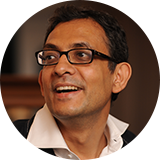 Abhijit Banerjee
Scientific Director
MIT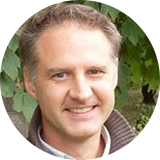 Marc Gurgand
Scientific Director
Paris School of Economics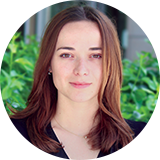 Anna Schrimpf
Executive Director
J-PAL Europe in review
Expanding the evidence base and building partnerships in France: Since J-PAL Europe's creation in Paris in 2008, J-PAL affiliated researchers have conducted fifteen randomized evaluations in education in France. From early childhood education to school-to-work transitions, from teacher training to reducing school violence, we have helped create a vast body of local knowledge in this sector.

Through these different studies, J-PAL Europe developed strong relationships with a varied range of partners working in the education space in France: the French Ministry of National Education, its Department of Statistics, nonprofits, school networks, and research labs from a diverse set of fields, including psychology, cognitive sciences, and sociology. 

Building on the strength of these partnerships, we have anchored a large network of education researchers in France and started a far-reaching program to further grow the use of experimental research in education through the Innovation, Data, and Experiments in Education (IDEE) program.
Promoting social inclusion in Europe: In 2019, J-PAL Europe launched the European Social Inclusion Initiative (ESII) in partnership with Community Jameel and Porticus to promote social inclusion in Europe through research, training, and policy outreach. Based on a literature review of over 2,100 research papers from high-income countries, ESII's initial scope started with a focus on the social inclusion of refugees and migrants, but through a partnership with BNP Paribas and BIC, has been expanded to also address exclusion from a young age, supporting children, youth, and their families.

Throughout, ESII has invested in building the capacity of policymakers and implementors seeking to address social exclusion in Europe, including through a project incubator for NGO and government staff. Over the past four years and three competitive rounds of requests for proposals, ESII has supported studies across eight countries in Europe. Their thematic focus areas have varied from social inclusion programs in the classroom, teacher training, and parental engagement to digital tools to improve the effectiveness of programs providing support to refugees.
Identifying evidence-informed solutions in humanitarian settings: In 2020, J-PAL Europe launched a new workstream supporting the development of more rigorous evaluation in humanitarian action. In the first stage of this work, we published a Learning Agenda on Randomized Evaluations in Humanitarian Action designed to highlight lessons from existing evidence, suggest promising avenues for future research, and outline creative solutions that allow for ethical and feasible evaluations in crisis-affected contexts. We also conducted a first online training specifically geared toward humanitarian organizations and an incubator course to help participants refine proposals for new evaluations in this field.
In 2023, we are launching a new research initiative on on displaced livelihoods in Europe and the Middle East and North Africa. 

In light of considerable demand among humanitarian organizations for partnering on randomized evaluations, we continue to look for funding partners for research in other areas.
Building a multidisciplinary education consortium in France: With support from the French National Research Agency, J-PAL Europe launched the eight-year Innovation, Data, and Experiments in Education (IDEE) program in 2021 to foster at-scale experimental innovations in education. 

IDEE aims to raise awareness and support the use of robust evidence in decision-making to inform the development of public policies and practices in education. The IDEE consortium brings together a multidisciplinary group of leading researchers and labs led by J-PAL Europe. The objective is to create a community of practice, structured around common activities and resources supporting experimental research and randomized evaluations in education. IDEE is structured around three main pillars:
Improving access to administrative data on education to make research simpler, less costly, and more secure.
Developing and sharing state-of-the-art measurement instruments that are easy to replicate at low cost.
Anchoring a network of schools, educators, researchers, and the central administration to promote and facilitate the launch of high-quality experimental research.
Expanding government partnerships across Europe for more effective social policies: J-PAL Europe has invested deeply in partnerships with governments across the continent in an effort to support the use and generation of more rigorous evidence in policymaking. These efforts began in France, in particular with the Ministry of Education and with the French public employment agency, Pôle emploi. 

In more recent years, we have developed close partnerships with the Turkish Ministry of Education and the Spanish Ministry of Inclusion, Social Security and Migration. We continue to view this as a key pillar of our work and are working to develop new government partnerships, particularly in southern and eastern Europe.
Expanding research partnerships across Europe to cultivate shared expertise and training: More than forty J-PAL affiliated researchers are based at universities in various European countries. Many of them have created research centers to use and promote randomized evaluations in order to inform both domestic social policies and development programs. Over the years, J-PAL Europe has invested in developing strong relationships with this network of centers, especially through joint training and policy outreach activities.

Since 2010, we have co-organized policy and training events in Denmark, France, Germany, Italy, Spain, Sweden, and the UK, which have allowed us to reach a larger audience of policymakers and implementers and create strong local partnerships across the region. Our strong collaboration with this network of centers has helped generate momentum for evidence-informed policymaking across Europe and fuel funding and partnership opportunities. 
Informing development policy outside Europe: Our office has played a growing role in helping governments incorporate evidence into the design of their development policy. Development actors in Europe are increasingly interested in building rigorous evidence into their development programming, and our role has been to offer strategic advice on how to operationalize a commitment to using and generating rigorous evidence, to connect them to expertise among our affiliate network and in other regional offices on topics of interest, and to provide training and capacity building for government officials and a broader public.

Our most intensive engagements have been with French and German government actors. In recent years, we have engaged with a range of development actors in Germany to provide training on the fundamentals of randomized evaluations and their applications, while in France, we have co-hosted a "summer school" since 2020 with the French development agency (AFD) focused on providing policymakers and researchers in Africa with specialized skills in evidence-driven development innovation. 
The year ahead
Expand our work on the social and economic inclusion of displaced populations: In 2023, we are excited to actively boost research partnerships through a new series of in-person workshops and funding opportunities dedicated to improving the lives of refugees, migrants, and other displacement-affected populations.

Deepen existing and launch new evidence-to-policy partnerships with governments across Europe: In 2023, we will strengthen our focus on southern and eastern Europe through customized trainings and tailored support, fostering the institutionalization of evidence generation and use in the region.

Lead and support on the use of administrative data from IDEE: Across our government partnerships, we will build on our expertise generated by the IDEE project to provide thought leadership and targeted support for the use of administrative data for evidence-informed decision-making in Europe.

Expand and diversify our work with European development agencies: We aim to help them effectively draw on more rigorous evidence in program and strategy design. In the year ahead we plan to pilot new ways of working with a broader range of actors to expand the use of evidence.

Europe remains a critical region in the fight against climate change: In 2023, we will renew our efforts to partner with organizations implementing innovative solutions for tackling mitigation and adaptation challenges in the interest of generating evidence-backed models for how the continent can make more concrete progress toward ambitious climate goals. 
Key partnership opportunities
Support our efforts to create a culture of evidence use in governments across Europe to improve the effectiveness of social policies.
Join a community of like-minded funders to support rigorous research on urgent questions around social inclusion and displacement through the European Social Inclusion Initiative.
In case you missed it
Unpacking the Evidence with Elise Huillery: Providing information to decrease indoor air pollution
Unpacking the Evidence: Gender-targeted cash transfers in North Macedonia