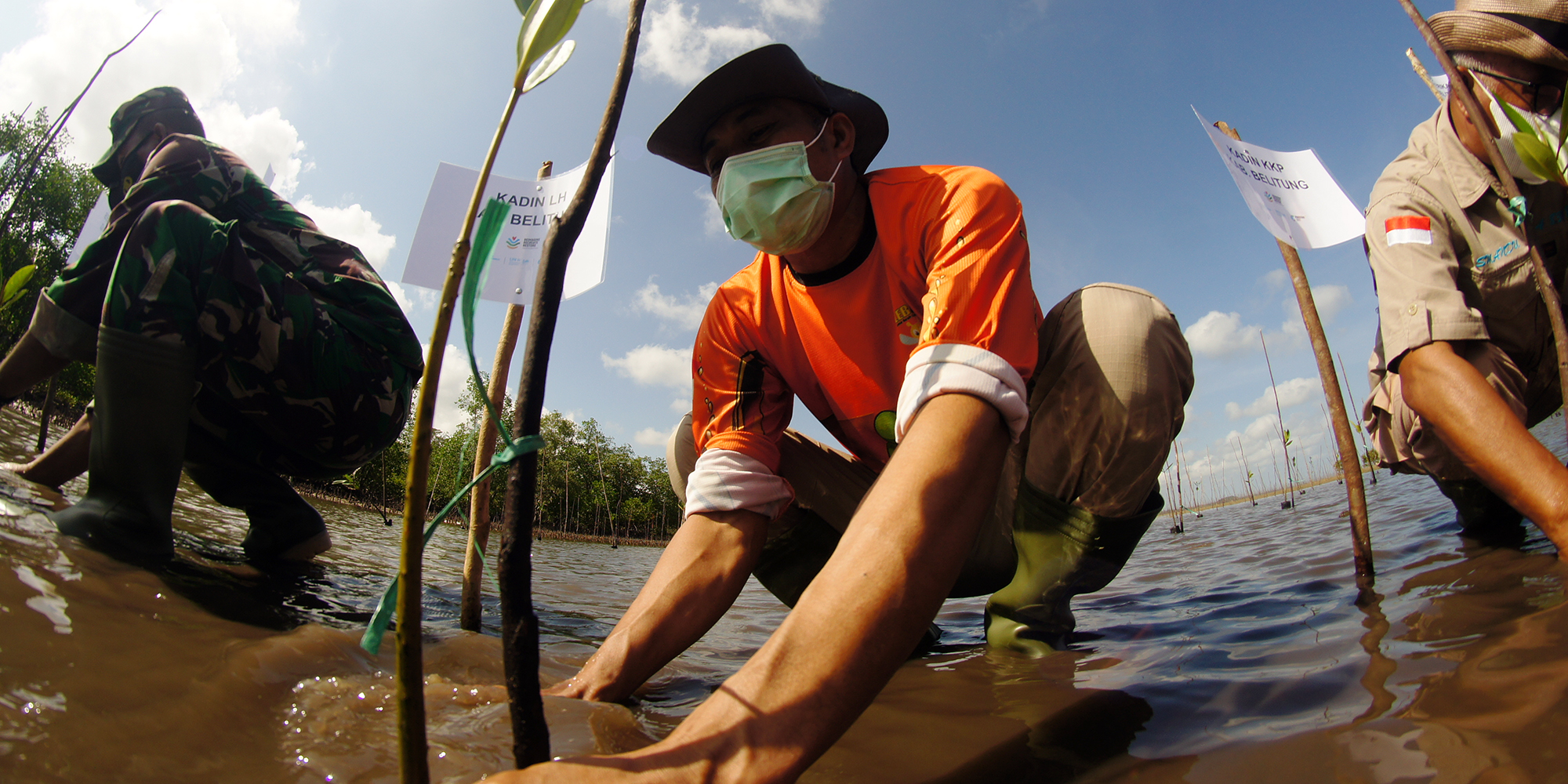 Researchers in our network worked closely with governments and nonprofits to develop and test innovative solutions to existing and emerging social policy challenges.
Highlights from our affiliated researchers
In a King Climate Action Initiative-funded study, Stefano Caria (University of Warwick), Oriana Bandiera (London School of Economics), Gharad Bryan (London School of Economics), and Robin Burgess (London School of Economics) are evaluating and comparing two alternative strategies to encourage climate change adaptation among the rural poor in Bangladesh. In partnership with BRAC, they will compare two programs designed to tackle climate vulnerability and graduation from poverty: the first provides recipients with assistance to adapt to climate change in their current location, and the second provides recipients with skills-building and financial support to adapt by migrating from rural to urban areas.
In a project funded by the Digital Identification and Finance Initiative in Africa, Rachel Heath (University of Washington) and Emma Riley (University of Washington) are examining the impact of using mobile money to repay microfinance loans. Working with female microfinance clients in Tanzania, the researchers will be able to determine the impact of mobile money loan repayment on use of mobile money services, business outcomes, microfinance repayment rates, and women's empowerment.
In a Governance Initiative-funded study, Enrique Seira (Michigan State University) and Alberto Simpser (ITAM) are studying the long-term impact of a civic education program on political polarization and civic engagement in Mexico. They will measure impacts by looking into whether program participants donate time and money to pro-democratic causes, sign petitions to congress members, participate in protests, vote, and are willing to be poll workers in the upcoming 2024 Mexican presidential election.
In an Innovation in Governance Initiative-funded path-to-scale project, Sandip Sukhtankar (University of Virginia), Gabrielle Kruks-Wisner (University of Virginia), and Akshay Mangla (University of Oxford), are evaluating the scale-up of a program placing women's help desks in local police stations in Madhya Pradesh, India to increase police responsiveness to women's cases. This is a follow-up to a 2018 Crime and Violence Initiative-funded study that found that officers in stations with women's help desks were more likely to register cases of gender-based violence, particularly in police stations where female officers run the desks.
In a European Social Inclusion-funded pilot project, William Parienté (Université Catholique de Louvain), Clément Imbert (University of Warwick), Yvonne Giesing (ifo Center for International Institutional Comparisons and Migration Research), and Nadzeya Laurentsyeva (University of Munich) are investigating the feasibility of a randomized evaluation that studies the role of high-quality local information provided via app in improving migrants' economic and social outcomes in Germany.  
In a project funded by the Addressing Homelessness and Housing Stability Initiative, James Sullivan (University of Notre Dame) and Adrienne Sabety (Stanford University) are researching the impact of monthly cash transfers for those who have completed a Rapid Re-Housing (RRH) program, which is a program designed to help people transition from being unhoused to finding stable housing. Many of those who leave a RRH program often re-experience homelessness, face housing instability, financial insecurity, and poor health. The cash transfers could help bridge the gap from RRH to housing and financial stability for participants, who are located across the San Francisco Bay Area in the United States.