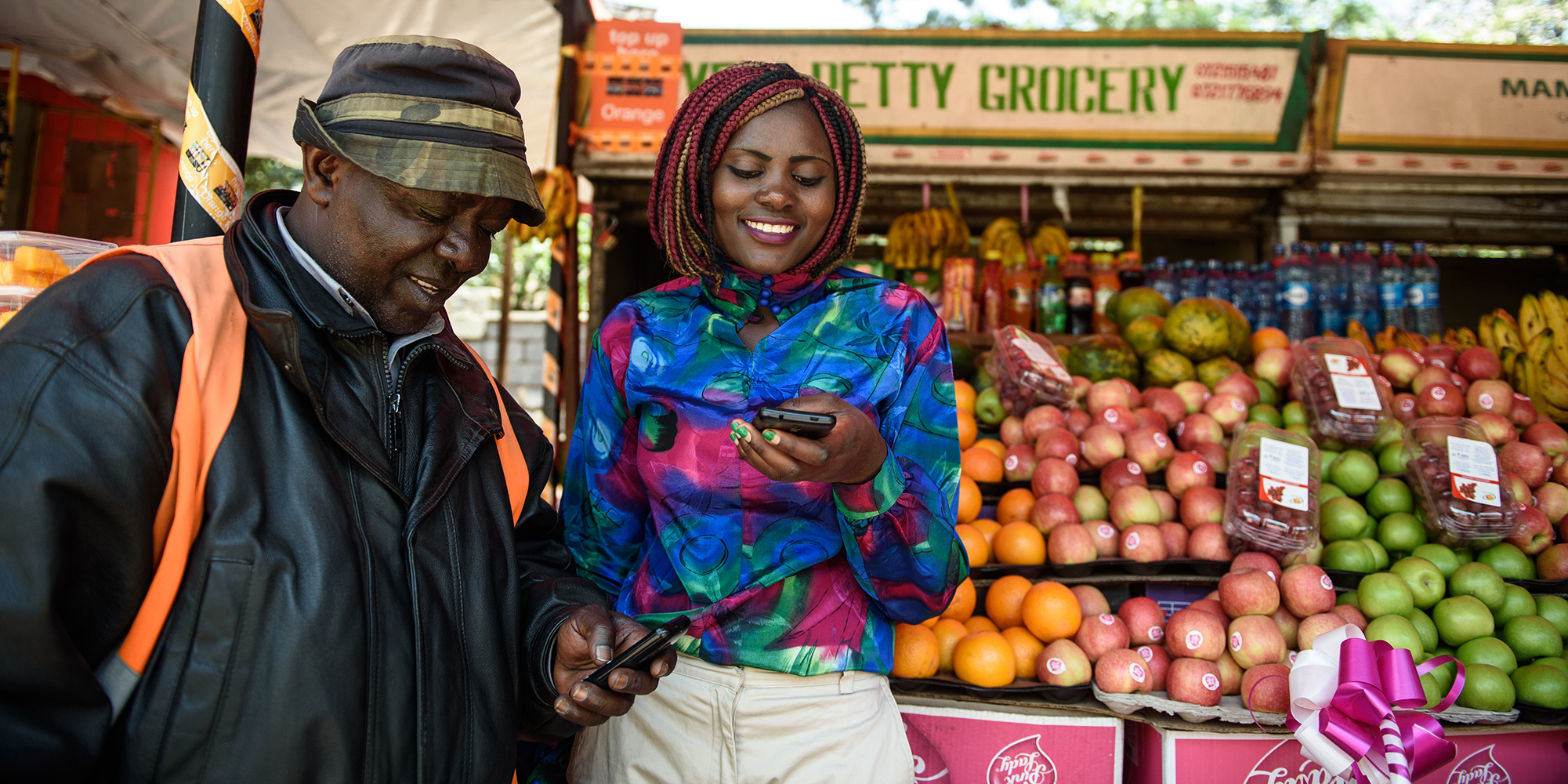 J-PAL Africa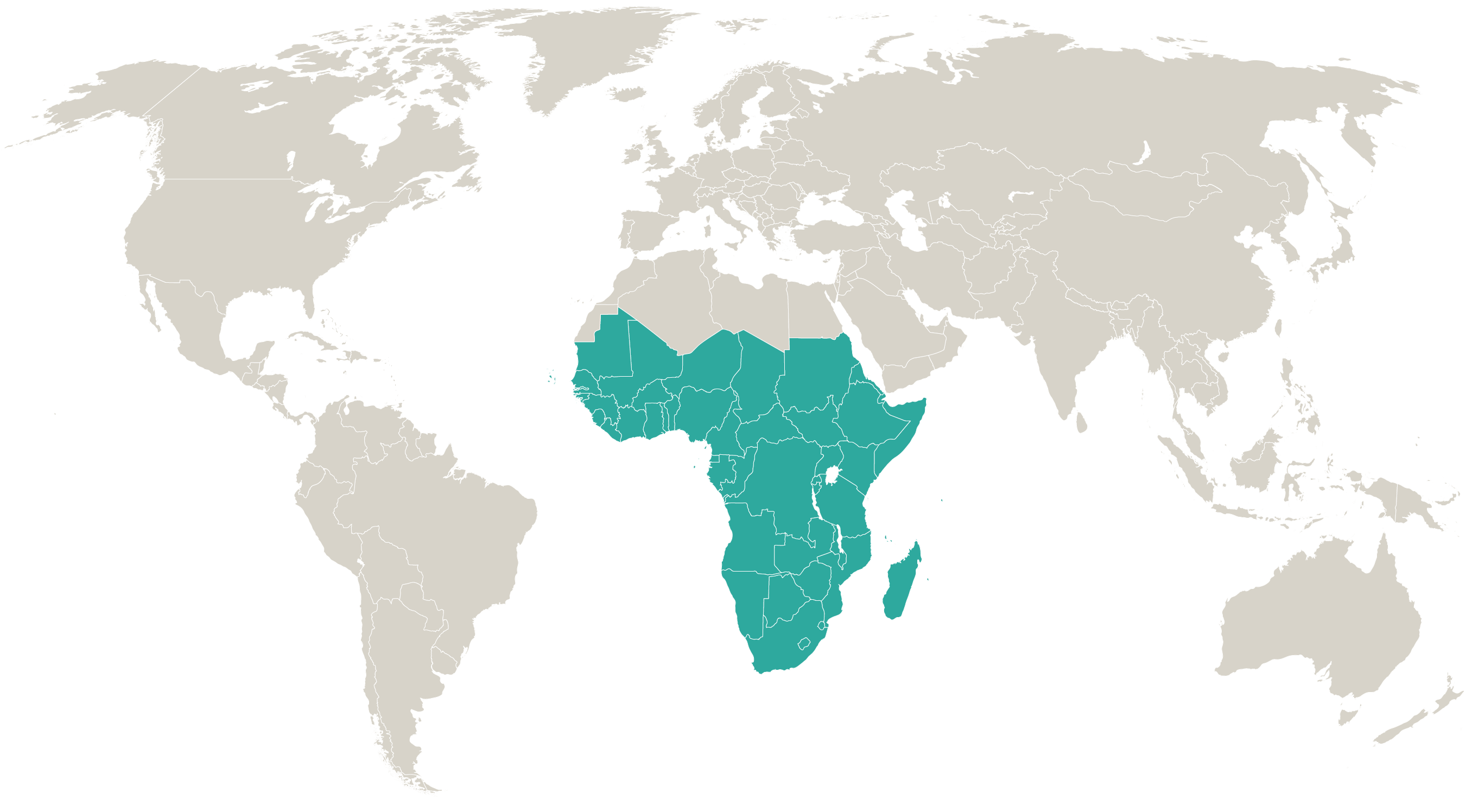 Hosted by

---
From the Interim Executive Director
In 2022, many of our team's efforts of the past two to five years came to fruition at J-PAL Africa.
Our Digital Identification and Finance Initiative (DigiFI), which aims to generate insights on how digital IDs impact the most vulnerable as they roll out across the continent, continually engaged with governments and partners like West Africa Unique Identification for Regional Integration and Inclusion, the World Bank's Identification for Development Initiative, and the G7 Partnership for Women's Digital Financial Inclusion in Africa to understand policy priorities on this highly sensitive topic and craft research projects that meet these needs. Lifting of travel restrictions enabled us to renew efforts and this year alone, DigiFI funded 14 research projects in nine countries. 
Within our evidence use portfolio, there were big wins. We celebrated having nurtured TaRL Africa to become an independent Africa-based and African-led organization serving children across sub-Saharan Africa. Read reflections on this journey, which spanned over five years and involved many of our alumni and our steadfast partner, Pratham.
In partnership with South Africa's Western Cape Government, we also concluded the pilot phase of Shukuma, a cognitive behavioral therapy-inspired intervention to tackle violence among adolescents—fully government-led from its inception during our 2020 Evaluating Social Programs training. Further, our Girls' Empowerment and Education portfolio supported three Nigerian states in designing an evidence-informed, locally adapted curriculum for their life-skills intervention within the World Bank's backed AGILE project. We are eagerly awaiting the pilot launch in 2023.
On the research front, 2022 saw our team return to in-person surveying in South Africa, and we kicked off three innovative research projects on labor and education led by some of our longtime affiliates. We also returned to in-person training and held two successful trainings in Abidjan and Abuja. 
Our African Scholars Program, developed over the past decade through our South African research incubation funds and formalized by DigiFI, was successfully adopted by two more J-PAL research initiatives, an essential step in testing and institutionalizing the model. Thus far, we have funded 21 projects led by African researchers in ten countries and are eager to continue expanding our offering.
In 2023 we look forward to welcoming new leadership after the departure of our Executive Director, Laura Poswell, and Scientific Director, Tavneet Suri, who passed the baton to our new Scientific Director, Chris Udry. We are deeply grateful for their decade-long commitment to our organization and its mission alongside our talented colleagues and partners; we stand on their shoulders as we look ahead.

J-PAL Africa leadership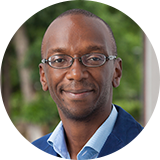 Isaac Mbiti
Scientific Director
University of Virginia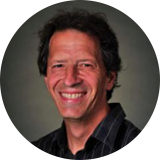 Christopher Udry
Scientific Director
Northwestern University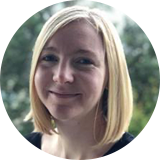 Anna Kilpatrick
Interim Executive Director
J-PAL Africa in review
The first decade at J-PAL Africa has been one of immense learning and laying the foundation for our now thriving policy and research work. Key highlights from this decade include:
Building research and policy infrastructure in South Africa: Our research team has been doing innovative work to support policy-relevant research in South Africa since the inception of the office. Working closely with our research team, J-PAL affiliated researchers have conducted randomized evaluations covering a wide range of sectors including labor markets, urban services, and political participation. Our longstanding partnerships with key stakeholders in the labor space, including the National Department of Labour, Harambee Youth Accelerator, and Yes4Youth, has led to many cases of evidence-informed decision-making and resulted in actionable research led by J-PAL affiliates published in journals such as the American Economic Review and American Economic Journal: Applied Economics.
Scaling TaRL across contexts: J-PAL Africa achieved a meaningful policy milestone by launching Teaching at the Right Level (TaRL) Africa with the NGO Pratham in 2019. TaRL Africa collaborates with governments and partners across Africa to address the learning crisis in primary schools through TaRL, an educational approach that builds foundational reading and math skills. For example, in Zambia, the Ministry of General Education, supported by many partners including USAID, UNICEF, and VVOB, reached over 3,000 schools and more than 500,000 children in 2022 through Catch Up, Zambia's TaRL program.
In 2022, TaRL Africa became an independent entity and registered as a Kenyan organization. The TaRL Africa team continues to successfully support governments and partners to use the evidence-based TaRL approach in over ten African countries with over three million children reached.

Seeding and launching our Girls' Education and Empowerment project: Taking forward the lessons learned and building on the connections made from the TaRL program, we launched our Girls' Education and Empowerment portfolio in 2021. Since then, we have partnered with stakeholders to disseminate evidence on what works to increase girls' enrollment and support the use of evidence in the design of their policies and programs.
An example of this is our work with federal and state Ministries of Education and the World Bank in Nigeria to design a life skills intervention to support girls' enrollment. In the future, we will support research generation on gender-specific barriers to enrollment, filling a critical research gap for effective policymaking.
Launching our first initiative and advancing access to digital financial services: The Digital Identification and Finance Initiative (DigiFI Africa), supported by the Bill and Melinda Gates Foundation, is the first research initiative hosted by J-PAL Africa. Since its launch in 2020 it has funded 36 projects across the African continent. It has also contributed to the discourse on digital IDs and digital financial services through several thought leadership pieces and presentations at notable events, such as the G7 Partnership's annual event on Women's Digital Financial Inclusion in Africa during the 75th UN General Assembly. 
There remains a lack of rigorous evidence on how governments can leverage digital payments and ID systems to increase accountability and improve public service provision. DigiFI aims to fill this evidence gap by funding research projects focused on the study of innovative government payment and ID system reforms.
Fostering local research environments in Africa: We believe that research grounded in the knowledge of the local context, with local scholars leading the research agenda, will translate to more policy-relevant and impactful outcomes. Internally, a growing number of J-PAL initiatives are involving locally-based scholars in their funding activities through the African Scholars program. We are continuing to support pathways for local research and capacity building through events and mentorship, including hosting webinars on best practices for submitting proposals for J-PAL funding. 
We are also intentionally leading collaborations with local research institutions to bridge the evidence-to-policy gap. For example, we recently convened an event with Nigeria-based research centers and evidence partners to discuss the evidence-to-policy landscape, common challenges, and effective approaches for evidence-informed policymaking in Nigeria. The event marked the start of an ongoing learning series aimed at collectively generating new ideas for promoting a greater culture of evidence use on the African continent.
The year ahead
As we continue to expand our research work in South Africa, and DigiFI, we hope to make big strides in the following key areas:
Expand support to African scholars: So far, DigiFI and the Jobs and Opportunity Initiative have funded 21 African Scholars Program projects across ten countries. As part of these research initiatives, we provide dedicated research funding, proposal development support, and mentoring to African scholars. We will also continue to provide more training and information opportunities, as well as holistic support such as offering new courses on designing and running randomized evaluations, hosting webinars on the PhD application process, building online profiles for African scholars, and other types of support in response to emerging demand.
Grow the Girls Education and Empowerment portfolio: In the next year, we will support work to address gaps in the evidence through matchmaking researchers with active projects, such as studying the impacts of an in-school gender-based violence curriculum in Togo. We also plan to continue building a global voice in the girls' education space, and organizing training sessions for policymakers to support evidence integration into policy.
Develop a climate change and environment portfolio: With our growing expertise and body of research on utilities provision, we are seeking to institutionalize partnerships with governments in South Africa and across West Africa. We will also seek out relevant and impactful windows on climate adaptation across the continent.
Key partnership opportunities 
Fund training and networking events for local researchers to gain experience running randomized evaluations and connecting with evaluation partners and other researchers.
Help us support African governments in designing and learning from their programs addressing girls' education and empowerment or climate change adaptation, including through workshops, data collection, and in-person training.
Fund research to tackle key challenges in South Africa, where we are based: early learning, crime and violence, and labor market access and participation.
In case you missed it
Blog series: Read our blog series that seeks to contribute evidence-informed perspectives to global debates on the effectiveness of social programs in Africa, in collaboration with African Arguments' Debating Ideas.

Commentary: Hear from J-PAL Africa Scientific Director Tavneet Suri and DigiFi Director Nidhi Parekh in Project Syndicate on how a universal basic income helped Kenyans fight COVID. 

Event: Watch our discussion on achieving gender equity in education by 2030, hosted by J-PAL Africa in collaboration with with the Population Council, CGD, APHRC, FAWE, UNICEF, and Educate!.

Podcast: Can digital IDs transform service delivery in sub-Saharan Africa? Hear reflections from Tavneet Suri.