Our work is centered on generating and supporting
innovative research—and researchers.
Over the past twenty years, J-PAL and our affiliated professors have helped create a worldwide research infrastructure to support rigorous randomized evaluations of social programs and policies designed to improve people's lives.
This work has focused on identifying critical gaps in the evidence base for which new research is urgently needed; funding cutting-edge studies to fill those gaps through     J-PAL initiatives' competitive, peer-reviewed grant-making process; making research more transparent and reproducible; and training innovations—including publishing an extensive library of public research resources, creating online and in-person courses, hiring and training thousands of locally-based survey staff, and developing a suite of ethics and quality checks that we apply to every J-PAL-funded study.
More than 2,000 research proposals have been submitted to J-PAL's 28 initiatives since the launch of our first initiative in 2009. While this demand continues to outpace supply, we have awarded funding to more than 950 research and scale-up projects that have changed the course of development and social policy research. This catalytic funding has led to large policy impacts across sectors and regions. 
For example, $250,000 in grants from J-PAL's Innovation in Government Initiative funded technical assistance and process monitoring to adapt Pratham's targeted instruction model to Zambia through Teaching at the Right Level (TaRL) Africa. This catalyzed a $2.6 million USAID grant to scale in Zambia, which in turn led to a large-scale Co-Impact grant for TaRL Africa's work across 12 countries, leading to at least $5 million in additional funding from other philanthropists. Today, TaRL Africa has reached over 1.7 million students across the continent. 
In 2022, we launched:
 
The Alliance for Scaling Policy Impact through Research and Evidence (ASPIRE) in South Asia: A joint initiative of J-PAL South Asia and the Veddis Foundation, ASPIRE enhances the use of data and evidence in policymaking in India by forging partnerships with governments, donors, and civil society organizations. Read more » 
The Science for Progress Initiative: Co-chaired by affiliated professors Heidi Williams (Stanford) and Paul Niehaus (UC San Diego), this initiative turns the scientific method on itself to ensure that funding and supporting scientific research is efficient, effective, and equitable, and leads to the highest-quality evidence. Read more »
The Social Protection Initiative: Co-chaired by affiliated professors Ben Olken (MIT) and Rema Hanna (Harvard) and in collaboration with Harvard's Evidence for Policy Design (EPoD), the initiative will produce evidence on the effectiveness of policies and programs that provide financial assistance to low-income families, insure against shocks, and break poverty traps. Read more »  
Increasing research transparency
Transparency is critical to establishing the credibility, trustworthiness, and quality of research practices and findings. We established the J-PAL Dataverse in 2008 to house public data sets from randomized evaluations of researchers in our network for use by the broader research community, and created incentives for researchers in the
J-PAL network to publish their data. 
In 2013, we helped establish the American Economic Association RCT Registry to serve as a centralized location for public registration of randomized evaluations in the social sciences. We continue to manage the registry, which includes more than 4,000 entries from over 150 countries and is the largest standalone trial registry in the social sciences. 
Cumulative AEA registrations, 2013-2022
Increasing the availability of research data benefits researchers, policy partners who supported the studies, students who learn from using the data, and, importantly, the people from whom the data was collected.
Democratizing research knowledge
In 2020 we launched our revamped library of research resources—over 300 pages of practical information for researchers and research staff carrying out randomized evaluations. Materials are open-access and provide guidance on every step of implementing a randomized evaluation, from power calculations to field team management, data analysis and publication, and ethical considerations; new resources are added often. 
Internally, we continue to improve knowledge sharing across J-PAL's offices with the innovative Research Quality Support system, which allows us to track and learn from the projects that J-PAL implements and funds. 
Visit the Education and Training section to learn more.
Looking forward 
After twenty years of innovation, we remain laser-focused on generating innovative research and catalyzing impact in the fight against poverty. As we continue to strengthen our research infrastructure and resources, we will also strengthen our efforts to diversify our research network to include more researchers from underrepresented backgrounds, including those who identify as Black, Indigenous, people of color, women, and/or who are from low- and middle-income countries.
Generating evidence that can influence policy decisions relies on close links to policymakers and a strong understanding of local contexts. Researchers who have strong connections to the countries in which they work often have both, and are critical to driving a policy-relevant research agenda. Yet incentives and funding systems are not always aligned to support recent graduates in low- and middle-income countries in gaining the experience necessary to launch a career in research and social policy—or to support more experienced researchers in those countries seeking funding to scope a potential randomized evaluation.
We aim to expand our Regional Scholars Programs, pioneered by Tavneet Suri (MIT), worldwide in the coming years, building on the launch of the DigiFI African Scholars Program in 2019, the Indian Scholars Program and JOI African Scholars Program in 2021, and the DAISI Regional Scholars Program and MENA Regional Scholars Fellowship in 2022.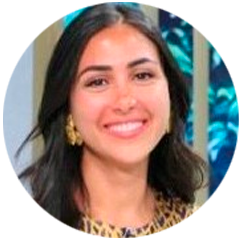 We are pleased to support the MENA Scholars Fellowship, as part of our support to the Egypt Impact Lab, to be able to create a new community of region-based researchers and equip them with the tools and the hands-on experience in conducting rigorous research… [this is] not only a necessity but a need if we want more profound decisions and more efficient poverty reduction programs.
— Noura Selim, Executive Director, The Sawiris Foundation for Social Development
Key priorities for 2023
Support the generation of randomized evaluations by LMIC-based researchers and others with backgrounds underrepresented in economics through mentorship, training, and funding.
Expand efforts to support research projects on the pathway to scale, including by funding scoping and partnership development.
Strengthen learning from and measurement of the impact of J-PAL's research implementation and funding.