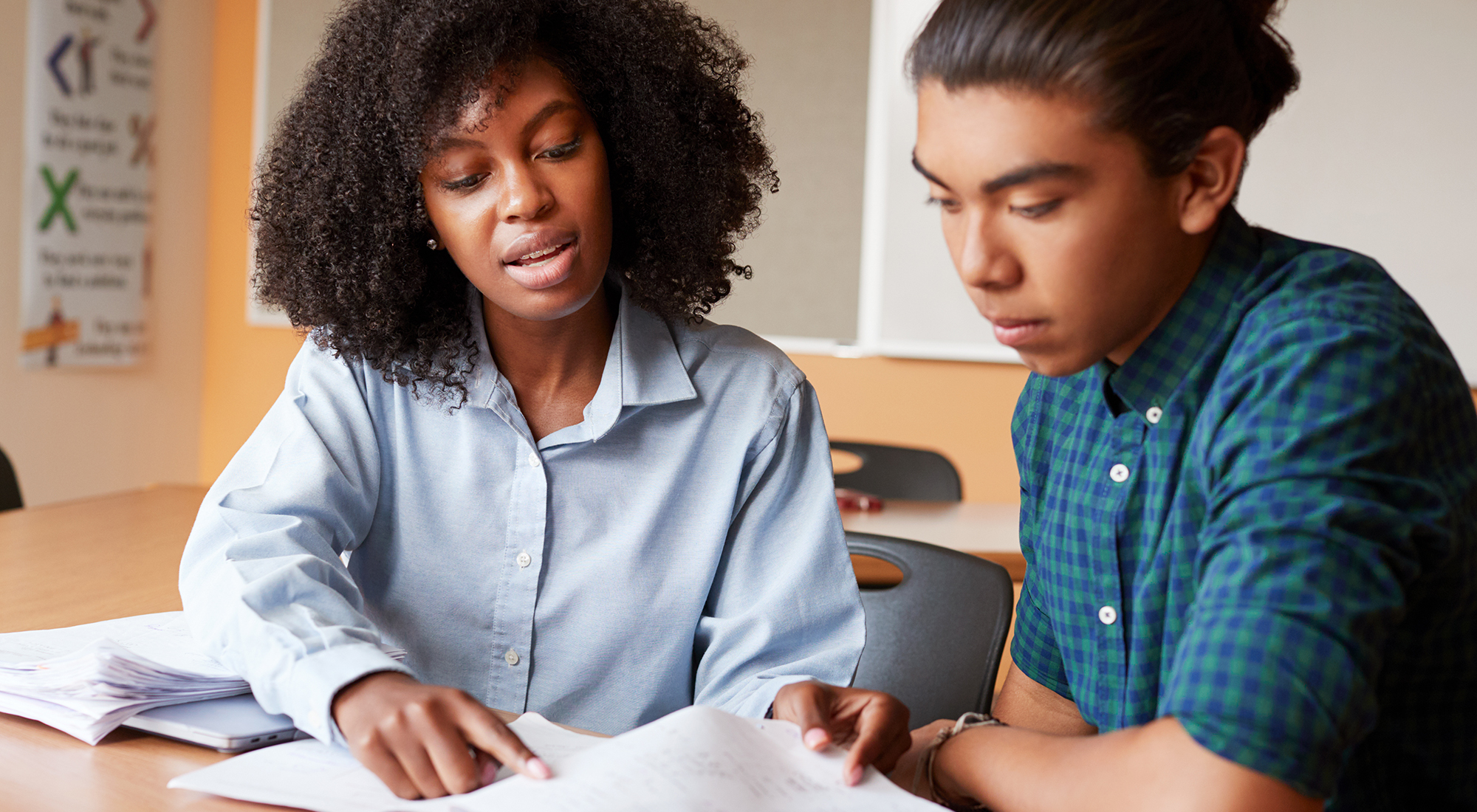 J-PAL North America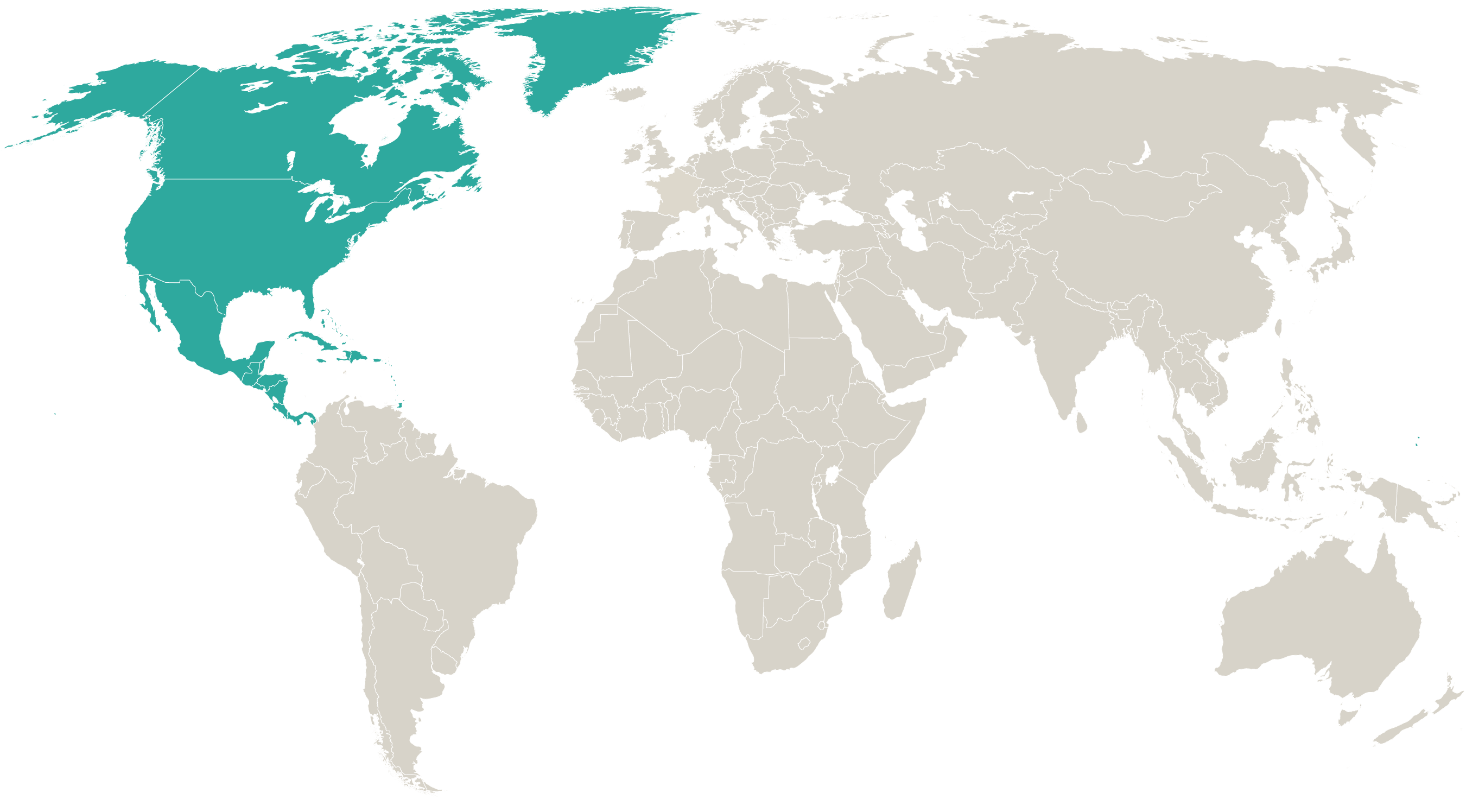 Hosted by

---
From the Co-Executive Directors
In 2023, we will celebrate J-PAL North America's ten-year anniversary and reflect on all that has been accomplished. The past decade has seen a dramatic shift in the evidence landscape in North America. Along with the passage of the bipartisan federal Foundations for Evidence-Based Policymaking Act in 2018, there has been a growing interest among governments at all levels in the United States in using data and evidence to inform public policy.

Guided by our academic leadership, we established the strength of J-PAL's model to reduce poverty in the North American context through the use of rigorous evidence. Randomized evaluations are now being used to improve education, increase access to health care, and improve job opportunities, among other key policy areas. Through this research, we are building a body of rigorous, policy-relevant evidence on programs that can improve lives at a massive scale.

Looking forward, top priorities include ensuring that the research we catalyze is policy-relevant and rigorous, the evidence we generate reaches decision makers at all levels, and effective programs are scaled to help hundreds of millions of people in the region. As we do so, we will continue to build a culture of evidence use alongside governmental and nongovernmental partners. We are also committed to improving diversity, equity, and inclusion within our research network, supporting new research on racial equity, and building inclusion across our research support practices.

This work is only possible through a shared commitment to improving lives through evidence-based policymaking. The growth and advancement of this office would not have been possible without the support of our current and former staff, the tremendous contributions of our research participants, and our network of visionary researchers, partners, and funders. Your ongoing commitment to J-PAL North America's mission has allowed us to transform research into policy action to ultimately improve lives across the region. 
We're deeply grateful for these collaborations over the last ten years and look forward to expanding and deepening our partnerships in the decade to come. 
 


J-PAL North America leadership
J-PAL North America in review
Catalyzed policy-relevant research: Our network of affiliated professors has generated more than 250 ongoing and completed randomized evaluations on important and understudied issues related to poverty in North America. This includes nearly 100 studies on education, 45 on jobs and workers, 40 on pressing health care delivery issues, 25 on the criminal legal system, and 8 on housing stability. 

We also developed and executed over sixty partnerships through our evaluation incubators, which empower leaders in the public, nonprofit, and private sectors with the tools, resources, and knowledge to conduct rigorous randomized evaluations with support from our researcher network. Through these incubators, we help state and local leaders generate timely and actionable evidence that directly respond to their needs, including how to safely prescribe opioids in Minnesota, how to address lost learning time in Puerto Rico, and how to reduce failure to appear in court rates in California.

In the past decade, we increased the number of J-PAL affiliated researchers who specialize in the North America region from two to more than eighty. We also supported researchers in conducting complex randomized evaluations that were previously considered practically infeasible, such as programs responding to urgent, time-sensitive policy windows like Covid-19 response and evaluations of systems-level interventions. 
For example, in the lead-up to the 2020 winter holiday season, researchers in the J-PAL network and their co-authors launched a large-scale video messaging campaign and corresponding evaluation to share health information about Covid-19, reaching more than 35 million Facebook users across thirteen states. The campaign not only led to a reduction in holiday travel but also resulted in a subsequent decline in Covid-19 infections.
Advanced the quality and rigor of randomized evaluations across the field of economics: J-PAL North America has conducted trainings and workshops to support over 5,000 researchers and research staff in designing and implementing high-quality randomized evaluations.

Throughout our work, we aim to build skills of researchers, policymakers, and practitioners to conduct high-quality research by promoting access to resources for conducting randomized evaluations. We offer a yearly training for research staff and a semi-annual workshop on research design for early-phase research projects. 

With J-PAL Global, we developed a suite of research resources that serves as an accessible guide through all stages of designing and implementing a randomized evaluation. These resources garner over two million views per year. 

Through our Research Management Support program, we support early career researchers in overcoming common barriers to getting randomized evaluations off the ground.
Built capacity for evidence-informed decision-making among social sector leaders: Over the past decade, we've conducted events, trainings, convenings, and workshops with over 4,000 decision makers. J-PAL North America has helped build a culture of evidence across governmental and nongovernmental organizations by building their capacity in both the generation and use of rigorous evidence.
A key example of this is our annual Evaluating Social Programs training, which launched in the North American region in 2013. Participants in J-PAL North America trainings have gone on to run randomized evaluations of important social programs in their local communities, such as interventions to increase take-up of the Earned Income Tax Credit (EITC) in Virginia.
Translated research into action to improve lives with evidence: We've reached more than 35 million people by supporting the replication, expansion, and scale-up of evidence-based programs. We supported the scale-up of evidence-based programs in the North American region, impacting communities through interventions to promote healthy behaviors during Covid-19, expand housing choice for improved economic mobility, and improve youth outcomes through summer jobs programs. 

From our work synthesizing evidence and disseminating results and policy insights to decision makers, hundreds of millions of dollars have been shifted toward evidence-based interventions.
An evidence-to-policy case study: High-impact tutoring
Over the past eight years, J-PAL North America generated, synthesized, and disseminated research results on tutoring, providing evidence-based recommendations for policymakers and providers to accelerate learning for millions of students.

J-PAL North America began supporting randomized evaluations of individualized math tutoring programs in Chicago Public Schools in 2014. The evaluation found profound effects on young men's academic achievement—tutoring participants learned an extra one to two years' worth of math beyond what their peers learned in an academic year. 
 
To understand the broader impacts of tutoring, J-PAL produced a meta-analysis in 2020 on 96 randomized evaluations of tutoring programs. The analysis found that 87 percent of the evaluated programs improved academic outcomes for students, most by the equivalent of an additional half-year of school. The magnitude and consistency of the findings pointed to tutoring as one of the most impactful tools available to educators for improving student learning. J-PAL staff summarized key results and policy lessons of the meta-analysis in an evidence review and shared it widely with stakeholders.
In response, federal and state policymakers are now drawing on J-PAL's evidence to invest in tutoring to accelerate learning in the wake of Covid-19. In 2020, J-PAL North America staff worked with the California governor's office to highlight the promise of evidence-based tutoring, which ultimately led to the inclusion of $460 million for hiring paraprofessional tutors into Assembly Bill 86. 
 
In July 2022, the Biden-Harris administration called on schools across the country to expand student support services, including high-quality tutoring programs, using funds from the American Rescue Plan. The press statement cites J-PAL's 2020 meta-analysis as evidence on tutoring's effectiveness. As part of this effort, the new National Partnership for Student Success will provide resources—including J-PAL's evidence review—to organizations and schools that want to administer academic tutoring to accelerate learning for millions of students.
The year ahead
Deepening our work with state and local governments: The federal American Rescue Plan (ARP) is currently allocating $350 billion to state and local governments to recover from the pandemic, providing a unique opportunity for governments to reinvent how they deliver services and improve outcomes in their communities. In partnership with the nonprofit organization Results for America, we will leverage ARP funding to build the capacity of state and local governments to use data and evidence in their decision-making and generate a body of rigorous evidence around what works. We will also work to institutionalize processes that create more effective and equitable government programming beyond this current moment. 

Centering racial equity in research: Racial disparities are pervasive across the North America region and deeply intertwined with experiences of poverty. Randomized evaluations that examine issues of racial equity are key to generating evidence on how to improve the lives of low-income people across the United States. We aim to catalyze new evaluations on racial equity and support equitable and inclusive research practices. In addition, we are identifying actionable strategies to improve diversity, equity, and inclusion within our research network. 

Advancing evidence-based policymaking to improve lives: In areas where key evidence exists, such as sectoral employment, tutoring, summer youth employment programs, academic text alerts for parents, and interventions to reduce failure to appear in court, we will continue to work closely with state and local governments and implementing partners to ensure that decision makers are aware of opportunities for impact and that programs are being implemented with fidelity to the evidence.
Key partnership opportunities
Help build a more diverse field of economics researchers by supporting our Economics Transformation Project.
Fund new research on how to improve opportunities for low-income workers through our Worker Prosperity Initiative.
Support new research partnerships with state and local governments to generate critical research on what works to reduce poverty.