John Floretta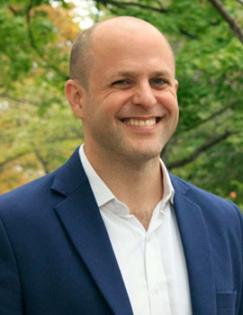 Global Deputy Executive Director, J-PAL
Director of Evidence to Scale, J-PAL
John Floretta is Global Deputy Executive Director of J-PAL. He leads the Policy and Communications group which collaborates with J-PAL researchers and staff to synthesize and share insights from randomized evaluations. He is particularly passionate about building partnerships to support policymakers and practitioners in applying evidence as an input to decision-making. His portfolio includes supporting teams that are further developing J-PAL's approach to informing social policy and scaling, and conducting training on running randomized evaluations and using research.
John began his career at in J-PAL at the South Asia Regional Office. He stared in Delhi in 2011 and was Deputy Director during 2012-2015 where he helped run J-PAL's largest office. His work in India focused on disseminating insights from research and catalyzing scaling up of particular evidence-backed interventions. He was also involved with building monitoring and evaluation capacity of government and civil society partners, including helping to establish and direct the South Asia Center for Learning on Evaluation and Results (CLEAR), a World Bank coordinated initiative.
His career before J-PAL focused on international development program management and analysis. He worked with the United Nations Development Program and United Nations World Food Program in China for five years and had evaluation and organizational learning-focused stints with Nike Foundation and Mercy Corps. He lived and worked in Asia for over 12 years. John holds a Master's of Arts in Law and Diplomacy from the Fletcher School at Tufts University with concentrations in development economics and human security.