Nagla Al Khoreiby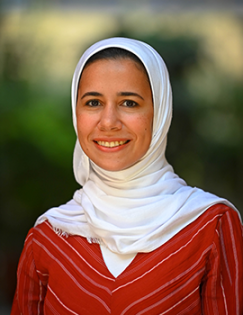 Policy Associate, J-PAL Middle East and North Africa
Nagla Al Khoreiby is a Policy Associate at J-PAL MENA working on the Environment, Energy, and Climate Change sector. She supports in synthesizing global evidence into policy lessons for regional contexts, and promoting evidence-informed policymaking to governments, NGOs, practitioners and donors through new research partnerships.
Prior to joining J-PAL in 2023, she worked in Urban Research, Planning and Strategic Development on international and local contexts, with Dar Al-Handasah International Consultancy, Takween Integrated Community Development and UN Habitat.
Nagla holds a Dual Master's degree in Integrated Urbanism from Stuttgart University and Ain Shams University, and a Bachelor degree in Architecture from the American University in Cairo.