Paula Pedro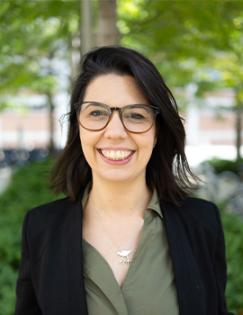 Executive Director, J-PAL Latin America and the Caribbean
Paula Pedro is the Executive Director of the Latin America and the Caribbean office of the Abdul Latif Jameel Poverty Action Lab (J-PAL) at MIT. Paula's experience on randomized control trials cuts across multiple sectors including social protection, energy efficiency, and early childhood development at various levels.
She served as Director of Evaluations at the Ministry of Social Development (MDS) in Brazil and was the Program Manager at The E2e Project, a joint initiative between UC Berkeley, MIT, and University of Chicago that focuses on rigorous evaluations of energy efficiency programs. Paula was also a Research Assistant at the Office of the Chief Economist for Latin America and the Caribbean at the World Bank in D.C. More recently, Paula acted as Strategy Manager at Fundação Maria Cecilia Souto Vidigal in Brazil, working on early childhood development.
She holds a master's in public administration in international development (MPA/ID) from the Kennedy School of Government at Harvard University where she was a Lemann Fellow, and a BA in economics from the Catholic University of Rio de Janeiro (PUC-Rio).