Lina Marliani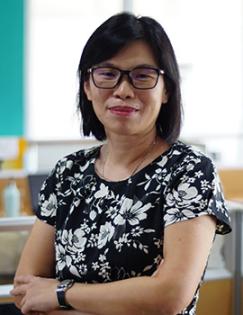 Executive Director, J-PAL Southeast Asia
Lina Marliani is the Executive Director of J-PAL Southeast Asia, which is hosted by the Institute for Economic and Social Research (LPEM FEB UI) at the University of Indonesia's Salemba campus. J-PAL Southeast Asia aims to improve the effectiveness of social programs in Indonesia and the region by ensuring that policy is informed by scientific evidence.

Lina provides strategic oversight to J-PAL Southeast Asia's core engagements of conducting research, policy outreach, and capacity building. During her time with J-PAL Southeast Asia, Lina has also served as Research Director, in which capacity she oversaw J-PAL Southeast Asia's multi-sector research engagements, involving partners such as TNP2K, BNP2TKI, BPJS and Bappenas, and sectors including service delivery, migrant welfare, maternal and child health, among many others.

Lina has extensive experience in research and social protection, ranging from overseeing large scale surveys, leading capacity building events, conducting data management and analysis, and advising organizations on data and evaluation design. Prior to J-PAL, Lina worked at the World Bank's Poverty Reduction and PNPM Support Facility teams. She holds an MA in economics from University of Southern California and a MSc in applied mathematics from University of Twente in the Netherlands.