The India Climate and Health Data Capacity Accelerator
data.org and J-PAL South Asia launched the India Climate and Health Data Capacity Accelerator in May 2023, with support from Wellcome. The Accelerator aims to create a sustainable and scalable model to strengthen the data capacity of the social sector in India.
To achieve its goal, the Accelerator combines interdisciplinary data skills training with fellowships in social impact organizations. The talent-building programs are anchored at leading Indian universities Ashoka University, BITS Pilani, and IIIT Delhi, while the fellowships are curated by J-PAL South Asia.
About the Capacity Accelerator Network (CAN)
CAN seeks to transform the use of data for social impact by training a new generation of diverse, purpose-driven data practitioners, and enabling social sector organizations to unlock the power of data to meet their missions.
CAN is a global initiative led by data.org. India is the third capacity accelerator created under CAN, following the launch of the United States and sub-Saharan Africa Accelerators, led by the University of Chicago and the Global Partnership for Sustainable Development Data, respectively.
What We Do
The India Data Capacity Accelerator gives social impact professionals and organizations vital tools for using data to address critical challenges at the intersection of climate and health.
The goals of CAN are achieved through three main pillars:
Training a new generation of data practitioners with a focus on social impact.
Connecting skilled practitioners with social sector organizations like government agencies and nonprofits to address critical, real-world problems.
Boosting the ecosystem of data for social impact through the development of open-source curricula and templates for data governance, and unlocking new datasets.
The Accelerator's academic partners will train existing and aspiring data talent on harnessing, analyzing, and applying data to policy problems. J-PAL South Asia will then curate one-year fellowship opportunities for a select group of professionals, placing them in social impact organizations on innovative projects leveraging climate and health data.
This approach builds on J-PAL South Asia's fifteen years of experience working collaboratively with ecosystem partners to ensure that policy is informed by scientific evidence.
Our Partners
Engage
Join a network of stakeholders committed to using data to drive positive change in India. 
We are currently on the lookout for:
Individuals interested in becoming fellows
Organizations or researchers in the fields of climate and health interested in hosting fellows
Donors interested in supporting and expanding CAN's work
If you wish to learn more about the initiative or have questions on ways to engage, please contact [email protected].
Our Team
The India Climate and Health Data Capacity Accelerator team at J-PAL South Asia consists of research, data, and policy experts working out of multiple Indian cities.

Tithee Mukhyopadhyay
Deputy Executive Director, J-PAL South Asia

Providing strategic oversight to the entire project and management internally.

Aparna Krishnan
Project Director and Advisor, J-PAL South Asia

Leading the partnerships and project development aspects and providing guidance to the set up and design of the project.

Aditi Namdeo
Director - Strategic Initiatives, J-PAL South Asia

Leading project vision and growth through strategic public and private partnerships.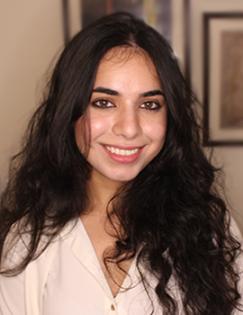 Sanya Sareen
Research Manager, J-PAL South Asia

Leading the execution of the CAN project
in close collaboration with the data.org
and university partner teams.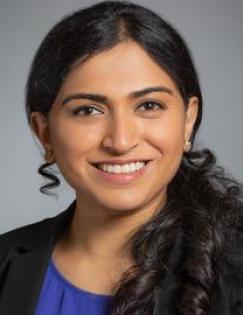 Shweta Bhogale
Postdoctoral Fellow, J-PAL South Asia (King Climate Action Initiative)

Providing research and domain expertise in guiding potential research directions and identifying partners for collaboration.