The Impact of a Family Planning Mass Media Campaign in Burkina Faso
Sample:
16 radio stations serving 7515 women in 252 villages
Outcome of interest:
Sexual and reproductive health
Women's/girls' decision-making
Gender attitudes and norms
Intervention type:
Information
Preventive health
Norms change
Although the ability to control fertility can have broad social and economic consequences, social norms and misinformation can discourage contraceptive use in many countries. Researchers are evaluating the impact of a three-year mass media campaign focused on family planning and gender norms in Burkina Faso.
Policy issue
High fertility rates and short spacing between births are both associated with poor health outcomes for women. Many women report a contraception gap: women say they would like to have greater control over the number and timing of births, but they are not using contraception. Reasons for this gap could include differences in attitudes to fertility and contraception between husbands and wives, lack of knowledge of the full range of contraceptive methods, or challenges in accessing contraception.
Mass media campaigns have potential to provide useful information on the benefits and logistics of family planning and influence social norms around such contentious topics at low cost. However, mass media campaigns are also hard to evaluate given their mass targeting. As a result, limited evidence exists on their effectiveness in changing attitudes and behavior.
Context of the evaluation
In 2014, only 16 percent of women of childbearing age in Burkina Faso used modern methods of contraception, and the average woman gave birth to six children over her lifetime. Surveys suggest that women lack information about the health benefits of controlling fertility and massively overestimate the health risks of contraception. Gender attitudes and intra-household bargaining issues are likely a barrier to contraception use: most rural women report never having discussed contraception with their husbands and at the same time many report it is appropriate for a woman to hide contraception use from her husband.
Local radio stations broadcasting in local languages dominate Burkina Faso's media environment, making radio one of the best ways to reach large numbers of women. In this study, researchers have partnered with Development Media International (DMI), an organization that runs radio, television, and mobile campaigns to change knowledge and behaviors around reproductive, maternal and child health.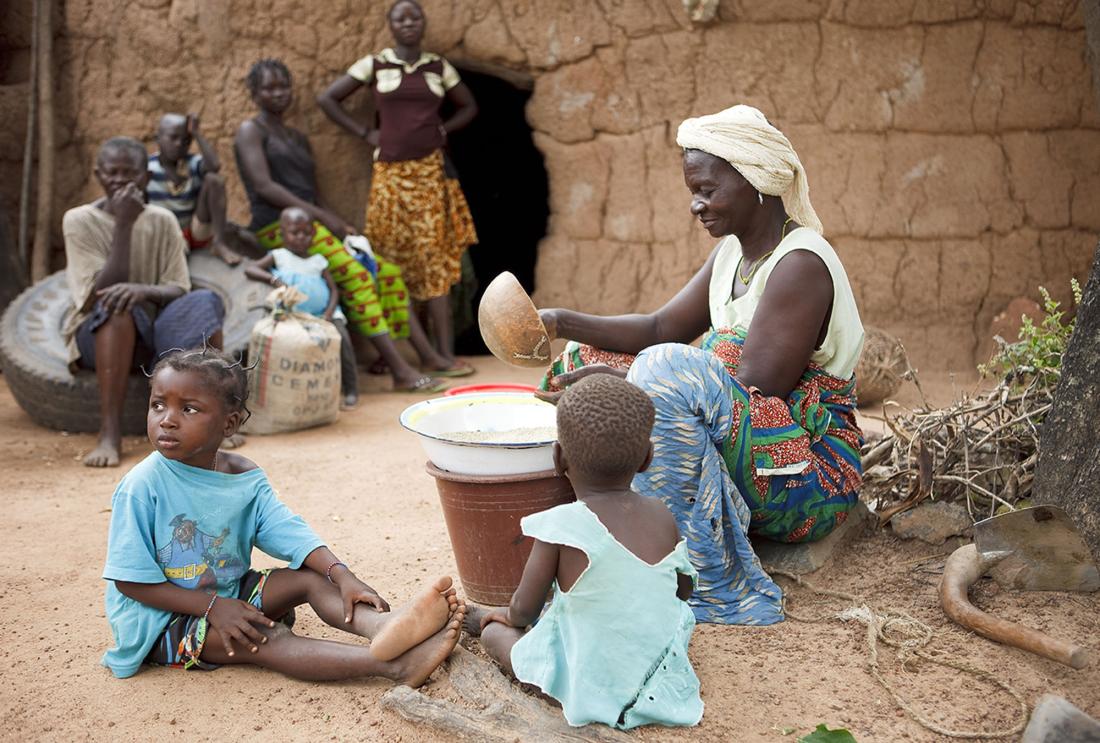 Details of the intervention
Researchers have partnered with Development Media International to evaluate the effectiveness and cost-effectiveness of a three-year mass media campaign focused on family planning in Burkina Faso. The campaign aims to increase knowledge and acceptance of contraceptives as well as address misconceptions about the benefits and risks of high fertility through 60-second radio spots, phone-in programs, and interviews with key figures. The main themes of the campaign include delaying first pregnancies, increasing the time interval between pregnancies, reducing the total number of children per woman, providing information on different types of safe modern contraceptive methods, and discussing the benefits of family planning for a family's health and financial wellbeing.
Researchers randomly selected sixteen community radio stations—collectively reaching over 4 million people—that have no overlap in coverage area and broadcast in different languages. Of these sixteen radio stations, half were randomly selected to receive the media campaign. The other half will serve as a comparison group and will not receive the campaign.
Following the three-year-campaign, researchers will collect data from women of reproductive age (15-49 years old) in 252 villages to evaluate the campaign's impact on contraceptive use, perceptions of family planning, and general gender norms.
Results and policy lessons
Project ongoing, results forthcoming.