Arwa Adel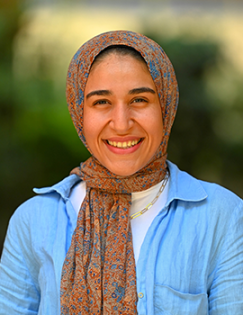 Policy, Training and Event Associate, J-PAL Middle East and North Africa
Arwa Adel Fahmy is a Policy, Training and Events Associate in the Egypt Impact Lab at J-PAL Middle East and North Africa, where she supports the education and health sectors. In this role, she works closely with policymakers, donors, and practitioners to facilitate the use of rigorous evidence in the planning and execution of development programmes and to identify possibilities for new impact evaluations that will yield fresh knowledge about what influences outcomes.
Prior to joining J-PAL MENA in 2023, she worked at Deutsche Gesellschaft für Internationale Zusammenarbeit (GIZ) in various projects related to enhancing technical education and public private partnerships in Egypt.
Arwa holds a Master's degree in Development Economics from the University of Paris 1 Pantheon-Sorbonne and a Bachelor degree in Economics from Faculty of Economics and Political Science Cairo University.