Farah Amalia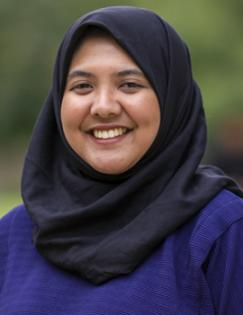 Senior Training Associate, J-PAL Southeast Asia
Farah Amalia is a Senior Training Associate at J-PAL Southeast Asia. As part of the training team, Farah develops and delivers courses on impact evaluation, data collection, and research ethics. Farah is involved in capacity building for local researchers as well as internal capacity building of J-PAL Southeast Asia staff.
Prior to joining J-PAL Southeast Asia in 2018, Farah worked at an education technology company where she developed content for K-12 e-learning. She also previously assisted in creating a high school global citizenship course for the World Federation of United Nations Associations (WFUNA).
Farah holds a master's degree in international education development from Teachers College, Columbia University. She was a graduate research fellow of the Advanced Consortium on Cooperation, Conflict, and Complexity (AC4), studying the prevention of extremism through human rights education.