Ma'rifatul Amalia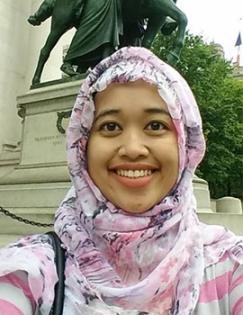 Research Manager, J-PAL Southeast Asia
Ma'rifatul Amalia is a Research Manager at J-PAL Southeast Asia. She previously managed the study on seasonal migration of farmer in Eastern Indonesia and the study on women migrant workers particularly in Java Island, Indonesia. Now she supervises the study on stunting reduction and drug rehabilitation programs in Indonesia, as well as supports the project development of a home learning program in Jakarta.
She received her master's of science in economics, specializing in public economics and development economics, from the University of Illinois at Urbana-Champaign where she was awarded the Lembaga Pengelola Dana Pendidikan (LPDP) scholarship.
Prior to joining J-PAL Southeast Asia in 2017, Amalia worked as a research assistant at Advisory Team for Fiscal Decentralization in Kementerian Keuangan as part of the Republic of Indonesia's Ministry of Finance, as a research assistant at the Institute for Social and Economic Research (LPEM) of FEB University of Indonesia, and as a junior researcher at Institute for Development of Economics and Finance (INDEF), Jakarta. She also actively serves as Head of Social Affairs, Mata Garuda (LPDP Scholarship Alumni Association).