Anushka Bansal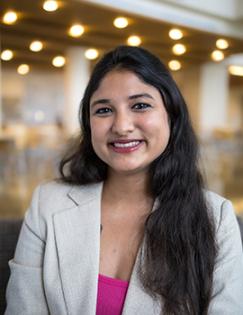 Senior Policy Associate, J-PAL Global
Anushka Bansal is a Senior Policy Associate at J-PAL Global where she works on the Education sector and supports the Learning for All Initiative (LAI). In addition, her work includes supporting research funding, synthesizing evidence, contributing to policy publications, and collaborating with research and implementation partners on evidence-based policymaking.
Prior to joining J-PAL in 2023, she worked at Deloitte on several government and multilateral funded projects across South and Southeast Asia as well as the Middle East, and at Convergent on a USAID-funded research project in India. One of her consultancy projects at Deloitte involved supporting the Jordanian Ministry of Education in developing their first pilot Public Private Partnership (PPP) project in the education sector. In addition, she interned at Pratham in India where she worked on tailoring math content for higher secondary grades. 
Anushka holds a Masters of Public Administration in Development Practice from Columbia University's School of International and Public Affairs, a Diploma in Entrepreneurship and Business Management from the Entrepreneurship Development Institute of India (EDII), and a BA Honors in Economics from the University of Delhi, India.