Alejandra Barraza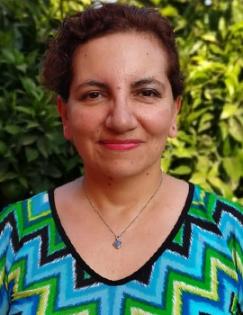 Senior Finance and Operations Manager, J-PAL Latin America and the Caribbean
Alejandra Barraza joined J-PAL in 2020 as Senior Finance and Operations Manager. In this role, she administers and manages J- PAL LAC resources (financial, human and material) and provides timely and quality budget and spending information to the different areas that make up the organization.
Throughout her career, she has developed extensive experience as project manager leading consultancy projects for more than 15 years for public and private institutions, in Chile and other countries of Latin America such as Argentina, Brazil, Ecuador, Mexico, Nicaragua, Paraguay and Peru. She worked for UNDP Chile for 4 years as Procurement Advisor, being responsible for supporting the country office applying effective delivery of procurement services in order to obtain the best value for money. Alejandra also has experience working for the public sector in her country, performing as a Head of Research Department and Project Manager for 7 years at Dirección ChileCompra (the Chilean public procurement agency) and as Senior Consultant for 2 years at the Ministry of Economy.
Alejandra holds a Bachelor of Business Administration from Universidad de Chile and a Master in Public Management and Public Policies from Universidad Adolfo Ibáñez.