Niharika Betkerur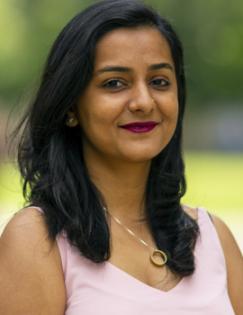 Policy Manager, J-PAL South Asia
Niharika Betkerur is a Policy Manager in the Payments and Governance team at J-PAL South Asia.
She recently graduated from the Masters in Law and Diplomacy program at the Fletcher School, Tufts University with a concentration in human security and development economics.
Before Fletcher, Niharika worked as a campaigner with Amnesty International India, working on migrant rights and Business and Human Rights.
She has a Bachelor's in Economics from St. Xavier's Mumbai and a Master's in International Relations from King's College, London. Niharika hopes to use her experience in the field of rights-based approaches to development to ensure gender and economic equity.