Bhakti Bhowmik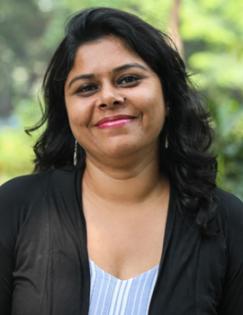 Senior Events Associate, J-PAL South Asia
Bhakti Narang Bhowmik is a Senior Administration & Events Associate with J-PAL South Asia. She provides support for training events, external meetings, and additional events and procurement as needed. She facilitates training activities and coordinates with global, regional, and other CLEAR centers for various activities. She is also responsible for inventory management for meetings and workshops.
Bhakti has experience with multiple organizations like Taj Group of Hotels, PA Consulting Group, Tetra Tech, IRADe, and FHI 360. Apart from managing events and conferences, she was involved in office operations and administration. She has over a decade's worth of experience in managing and coordinating meetings involving ministry and diplomatic officials.
Bhakti holds a bachelor degree in business administration from Indraprastha University, Delhi.