Piyali Chatterjee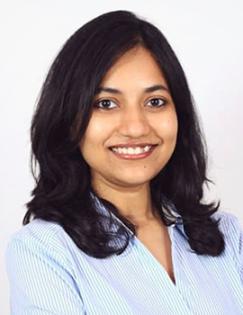 Policy Manager, J-PAL South Asia
Piyali Chatterjee is the Policy Manager for J-PAL's institutional partnership with the Government of Punjab. Her role involves furthering policy-research dialogues through stakeholder engagement and collaborating with key government departments to support scale-ups.
Prior to J-PAL, she has worked as a policy-practitioner, managing large-scale policy research initiatives and advocacy efforts, conducting NITI Aayog's evaluation of all the Centrally Sponsored Women and Child Development Schemes, and acting as the Principal Advisor to the State Government of Uttarakhand to assist them in the formulation of the State Juvenile Justice Rules.
A Chevening FCDO scholar, Piyali holds an MSc degree in Evidence-Based Social Intervention and Policy Evaluation, from the University of Oxford, and a Masters in Social Work (Children and Families), from the Tata Institute of Social Sciences, Mumbai.