Sambhav Choudhury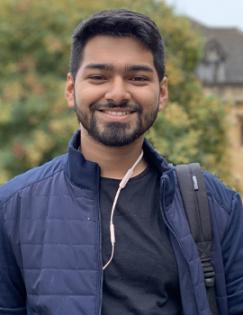 Research Associate, J-PAL South Asia
Sambhav holds a Masters' degree from the University of Warwick in Economics, with an emphasis in applied micro-econometrics. During his time at Warwick, he was the Chair of the Student-Staff Liaison Committee. At J-PAL, he is a Research Associate for the "Targeted Teaching in Secondary School and Educational Progression during a Pandemic Project".
His internship experiences include teaching kids in Uttarakhand, and with a behavioral Economics start-up based out of Bangalore. He loves blogging about food and has co-founded a food-delivery start-up based out of Bhubaneswar.
His research interests lie in education and financial inclusion, and how gender plays a role in these fields.