Oeindrila Dube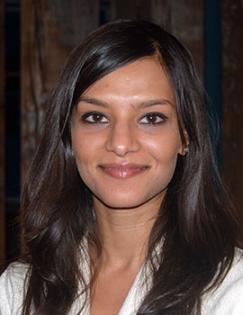 Co-Chair, Crime, Violence, and Conflict
J-PAL Affiliated Professor
Philip K. Pearson Professor of Global Conflict Studies
University of Chicago, Harris School of Public Policy
Oeindrila Dube is the Philip K. Pearson Professor of Global Conflict Studies at the University of Chicago, Harris School of Public Policy. She studies poverty and conflict in the developing world.
Much of her past work has focused on Latin America and Africa. In Colombia, she has studied how economic shocks lead to civil war, and how dependence on natural resources undermine political institutions. In Sierra Leone, she has analyzed how post-conflict reconciliation affects social capital and individual well-being. Currently, her research interests include understanding trauma in the wake of conflict, and religious extremism in developing countries.
Oeindrila received her PhD in Public Policy from Harvard University and a MPhil in Economics from Oxford University, where she studied as a Rhodes Scholar.