Anuj Ghera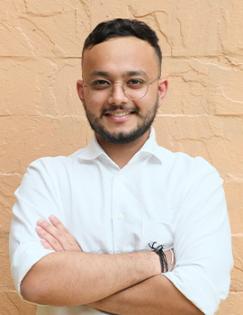 Research Associate, J-PAL South Asia
Anuj Ghera is a Research Associate at J-PAL South currently working in the Emission Trading Scheme scale up project in Ahmedabad. He is a policy enthusiast and sustainability advocate with a background in public policy and management studies.Anuj strongly believes in the power of data-backed policies to drive human progress. He holds a degree in Public Policy from the National Law School of India University, Bangalore, and a graduate degree in Management Studies (BMS), with a specialization in Finance, from Shaheed Sukhdev College of Business Studies. 
With diverse experience gained through working in various startups and in a non-profit aimed at transforming the lives of vulnerable children, stakeholders in rural setups, and government systems as a Gandhi Fellow, Anuj has developed a pragmatic approach to problem-solving. 
He has a go-getter attitude and is a firm believer in experiential learning, always seeking to overcome obstacles with his diligent, meticulous, and eloquent approach.