Daniela Gomez Trevino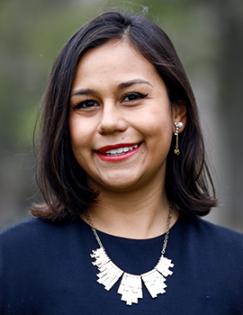 Research and Policy Manager, J-PAL North America
Daniela Gómez Treviño is a Research and Policy Manager at J-PAL North America where she supports the launch of new evaluations of social programs, and contributes to trainings for research staff. She also supports multiple impact evaluations through Research Management Support (RMS).
Prior to joining J-PAL in 2019, she worked as a Research Assistant at the Behavioral Insights and Parenting Lab at the University of Chicago. Previously, she served as a Policy Advisor in the Office of the President of Mexico.
Daniela holds an MPP from the Harris School of Public Policy at the University of Chicago and a BA in political science and international relations from the Centro de Investigación y Docencia Económicas (CIDE) in Mexico City. She is fluent in English, Spanish, and French.