Gabrielle Hauray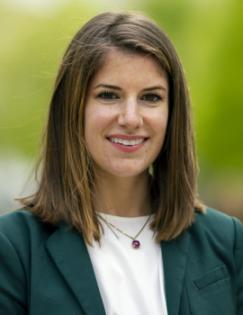 Senior Manager of Initiatives, J-PAL Global
Gabrielle Hauray is the Senior Manager of Initiatives at J-PAL Global. In this role, she anchors J-PAL's Global Initiatives Team (GIT) to oversee teams leading initiative operations, initiative finances and award management, and serves as the organizational focal point for initiative strategy, policies, and best practices.
Gabrielle operationalizes J-PAL's technical assistance work by providing input into program goals and design, and coordinating across staff, MIT offices, and government / community organization partners.
Prior to joining J-PAL, Gabrielle served as the Communications and Program Associate for Evidence for Policy Design (EPoD) at the Harvard Kennedy School of Government.
Gabrielle holds a master of international development from the Paris School of International Affairs at Sciences Po, where she focused on African Studies and Program Management. She graduated from Simmons College with a bachelor of arts in international relations and French.