Gabrielle Hauray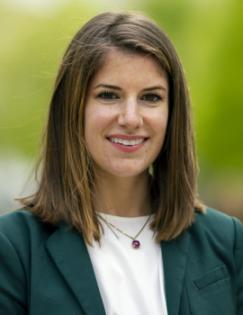 Finance and Operations Manager, J-PAL Global
Gabrielle Hauray is a Finance and Operations Manager at J-PAL Global. In this role, she supports general organizational finance and operations as well as two J-PAL Initiatives: the Governance, Conflict, and Crime Initiative (GCCI) and the King Climate Action Initiative (K-CAI) .
Prior to this role, Gabrielle served as the Communications and Program Associate for Evidence for Policy Design (EPoD) at the Harvard Kennedy School of Government.
Gabrielle holds a master of international development from the Paris School of International Affairs at Sciences Po, where she focused on African Studies and Program Management. She graduated from Simmons College with a bachelor of arts in international relations and French.