Katharina Kaeppel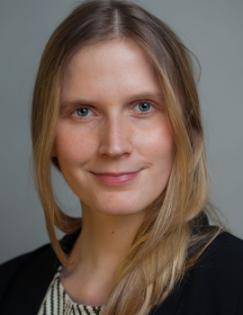 Senior Research and Policy Associate, J-PAL Europe
Katharina Kaeppel is a Senior Research and Policy Associate at J-PAL Europe. Katharina is supporting our work in Germany where she is forging partnerships for evidence generation and use with innovative policymakers in both the domestic and international development space. She is also coordinating researcher pipeline activities for the Europe office. Katharina is currently working part-time at J-PAL while pursuing a PhD alongside her work. 
Prior to joining J-PAL in 2021, she worked at the Center for Evaluation and Development (C4ED) as a research manager on an RCT in Pakistan, as a consultant for a social agricultural enterprise in Colombia, and interned at the German development bank (KfW) and at GIZ in Myanmar. 
Katharina holds a dual master in international development from Sciences Po Paris and political economy of emerging markets from King's College London, and a bachelor in economics from Goethe University Frankfurt. Katharina is a native German speaker and proficient in English, French, and Spanish.