Bhavani Kumara Masillamani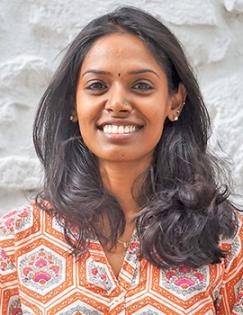 Senior Research Associate, J-PAL South Asia
Bhavani is a Senior Research Associate at J-PAL South Asia, where she works on the Bihar Electrification Project. She works on one of the projects in Energy and Environment sector and is currently based out of Patna office.
Prior to joining J-PAL South Asia in July 2018, she worked at Indo-German Centre for Sustainability with Prof. Sudhir Chella Rajan on the effects of sea level rise on coastal cities like Chennai funded by the Tamil Nadu State Planning Commission.
She holds a masters degree in Economics from Symbiosis International University.