Marina Lafer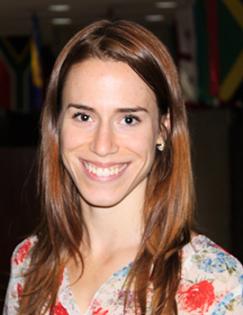 Technical Advisor, J-PAL Latin America & the Caribbean
Marina Lafer is a Technical Advisor at J-PAL Latin America & the Caribbean where she coordinates the Gender Training Series. It consists of events and capacity building workshops for policymakers and nonprofit managers who work to promote women's and girls' 'empowerment' in the region and who seek to improve their programs by the use of evidence.
Prior to her involvement in Gender and Training, she coordinated at J-PAL LAC the State Capacity Program, to identify opportunities of impact evaluations of innovative programs aimed at improving the quality and effectiveness of civil servants in Brazil. In Brazil, Marina previously worked at the Secretary of Planning and Regional Development of the State of São Paulo and at Fundação Getulio Vargas' Project Office, where she advised government officials in organizational development, human resources policy, and state modernization matters. She also worked on short-term projects conducting qualitative evaluations along with community-based organizations in Ecuador, India, and Mozambique.
Marina holds an MPA from Columbia University focusing on economic and political development along with management and public policy. She also holds a bachelor's degree in public administration from Fundação Getulio Vargas.