Claudia Macias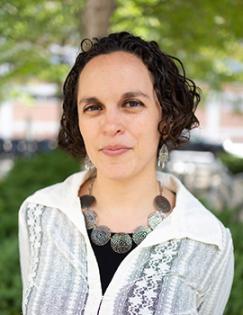 Deputy Executive Director, J-PAL Latin America and the Caribbean
Claudia Macías serves as the Deputy Executive Director for the Latin America and the Caribbean office of the Abdul Latif Jameel Poverty Action Lab (J-PAL). With a career spanning over 15 years, Claudia possesses a profound commitment to advancing evidence-based decision-making and driving innovation in policy design.
For well over a decade, Claudia has been an integral part of J-PAL, where she has collaborated with numerous government and non-profit organizations across the Latin America and the Caribbean region. Prior to joining J-PAL in 2013, Claudia worked in the Mexican government, at the Secretariat of Social Development as Director for Planning. She also served as a senior consultant in a prominent Mexican think tank (Fundación Idea). Claudia's work has spanned a diverse range of public policy issues, including urban development, housing, early childhood development, and economic development.
Claudia holds a Master of Public Administration from Columbia University and a Bachelor of Arts in Economics from Instituto Tecnológico Autónomo de México (ITAM).