Moulshri Mohan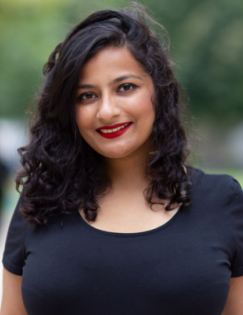 Senior Policy and Training Associate, J-PAL South Asia
Moulshri Mohan is a Senior Policy and Training Associate at J-PAL South Asia, where she leads J-PAL South Asia's Gender sector and the Crime, Violence and Conflict sector, and also supports the Health sector. Moulshri analyzes, synthesizes and disseminates J-PAL affiliates' research, works closely with governments and other stakeholders in order to turn evidence into policy, and builds monitoring and evaluation capacity in the region.
Prior to J-PAL, Moulshri completed her master's degree in public health at Harvard University, where she specialized in global health and reproductive health. While attending Harvard, she spent a summer working with the Public Health Foundation of India to study policies driving down sex-selection in Haryana. In addition, Moulshri has worked with a sexual and reproductive health nonprofit in New Delhi to improve their knowledge management systems.
She holds a bachelor's degree in psychology from Dartmouth College.