Srinish Muthukrishnan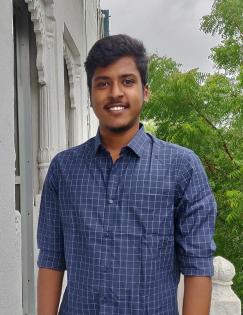 Research Associate, J-PAL South Asia
Srinish Muthukrishnan currently works as a Research Associate in the "Tamil Nadu Non Communicable Diseases (TNNCD)" Project in Coimbatore, Tamil Nadu.
Prior to joining JPAL-South Asia, Srinish has worked with Rajasthan Grameen Aajeevika Vikas Parishad as a Young Professional.
Srinish holds a Post Graduate Diploma in Management -Development Studies from Entreprenuership Development Institute of India, and a Bachelors in Engineering (majoring in Mechanical Engineering) from Bannari Amman Institute of Technology, Tamil Nadu.