Mustufa Patel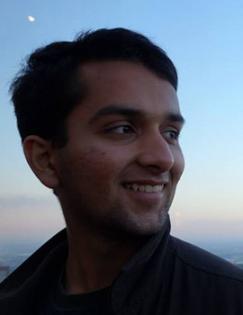 Research Manager (Data), J-PAL South Asia
Mustufa as a Research Manager with the Innovations in Data and Experiments for Action Initiative (IDEA Lab) engages closely with the Government of Haryana, Government of Punjab, and Government of NCT of Delhi to explore the potential for administrative data led research advisory and policy action, liaises with researchers to develop data use cases and hypotheses, and supports building government capacity on data strengthening across multiple departments, including health, nutrition, and labour markets. 
Prior to this, Mustufa co-authored a study into the impact of India's first COVID-19 lockdown on non-COVID healthcare, including the delivery of routine immunisation services in the state of Rajasthan, by leading the statistical analysis of primary data and government records. He also has extensive experience in leading primary data collection, monitoring implementation activities, and supporting research design through the execution of cross-sectoral field research undertakings, ranging from caste relations to groundwater management. 
Mustufa holds a BA (Honours) in Philosophy, Politics, and Economics from Lancaster University, UK. During this period, he also read for a year at the University of North Carolina, Chapel Hill, USA. He has particular interest within agriculture, environment, and resource management policy research. 
Publications:- 
• "COVID-19 related immunization disruptions in Rajasthan, India: A retrospective observational study", 
(with Radhika Jain, Ambika Chopra, Camille Falézan, and Pascaline Dupas) 
Vaccine-Elsevier 39 (2021) 4343-4350 
•"Transitioning to CATI: Checklists and Resources" 
(with Saurabh Bhajibhakare, Ambika Chopra, and Putul Gupta) 
J-PAL SA (2020)