Sangeetha Ramanathan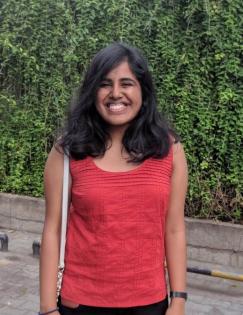 Research Associate, J-PAL South Asia
Sangeetha Ramanathan works as a Research Associate on the study titled "Sleepless in Chennai: The consequences of increasing sleep among the urban poor". She has also worked as a Consultant on the study titled "Learning in the Household".
Prior to joining Behavioral Development Lab at J-PAL, she headed the policy research team at the Office of Member of Parliament Mr. Prem Das Rai. She led a team researchers to evaluate various development policies and governance initiatives in the State of Sikkim.
She was a LAMP Fellow (Legislative Assistant to Member of Parliament), 2017-2018. Her role as a LAMP fellow entailed conducting legislative research for various Parliamentary interventions, creating a platform for dialogue between legislators and leading academics across fields, and providing inputs on constituency-related matters.