Andrea Cristina Ruiz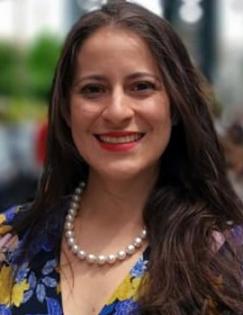 Policy Manager, J-PAL Global
Andrea Cristina Ruiz is the Policy Manager for the Environment, Energy, and Climate Change sector at J-PAL Global. She also supports J-PAL's King Climate Action Initiative, which generates evidence and catalyzes the scale-up of high-impact policy solutions at the nexus of climate change and poverty alleviation in partnership with governments, NGOs, donors, and companies worldwide. In her role she conducts policy analysis, cultivates new research partnerships, and conducts policy outreach for evidence related to measuring real-world impacts of energy and environmental policies, energy access, pollution reduction and climate change mitigation and adaptation. Andrea Cristina serves on the Committee on Extreme Weather and Climate Change Adaptation for the Transportation Research Board with the National Academy of Sciences and is a ShelterBox response team member.
Prior to joining J-PAL, Andrea Cristina managed environmental economics workstreams in the Chief Economist office as a Senior Economic Analyst for the Port Authority of New York and New Jersey. Previously she held a variety of positions related to economic analysis and climate change with the World Bank Climate Change group, World Food Programme, Miami Dade County Office of Resilience, the Embassy of Ecuador in Washington D.C., and Ashoka's Youth Venture.
Andrea Cristina holds an MPA in Development Practice from the School of International and Public Affairs at Columbia University, where she specialized in sustainable development and economics and conducted research on conservation finance in Peru, climate migration and food security in Central America, and climate adaptation in Sub-Saharan Africa. She has a BA in Economics and International Affairs from The George Washington University.