Andrea Salas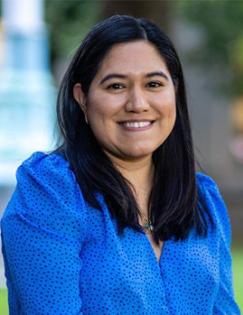 Senior Policy and Training Associate, J-PAL North America
Andrea Salas is a Senior Policy and Training Associate at J-PAL North America. Her policy work is focused on the use of rigorous evidence to inform programs and policymakers in the areas of education and crime. Andrea also develops and delivers training on impact evaluation for policymakers to build government and nonprofit capacity to evaluate their interventions. Andrea is the lead for the crime sector at J-PAL North America. 
Prior to joining J-PAL in 2022, she worked for more than 5 years at the Peruvian Government. At the Ministry of Education, she worked at the Budget and Planning Unit, where she led the team in charge of boosting the budget assignment and execution of the Peruvian School Districts. Beside her experience at the Ministry of Education, she worked at the Quality of Expenditure Direction of the Ministry of Economics and Finance where she led the construction of the first result-oriented budget program to reduce violence against women. Prior to her work at the Peruvian government, she worked as a Research Assistant at the Institute of Peruvian Studies (IEP) and Universidad del Pacífico's Research Center. 
Andrea holds an MPP from the Harris School of Public Policy at the University of Chicago and BAs in Economics and Business from Universidad del Pacífico in Lima, Peru.