Nicole Catrina Santos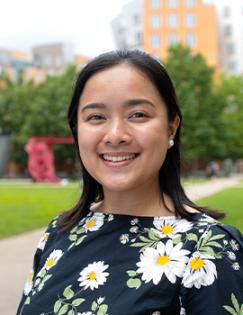 Senior Policy Associate, J-PAL Global
Nicah Santos is a Senior Policy Associate at J-PAL Global, where she supports the Education sector in establishing research partnerships and advocating for evidence-based policymaking.
Prior to joining J-PAL, Nicah worked as a strategy consultant at Teach for the Philippines. Before that, she taught English literature and communication to high school students in Manila for 4 years. Her experiences as an educator have spanned across various areas including curriculum design, project-based afterschool programs, youth mentorship, and teacher professional development.
Nicah obtained her master's degree in education from the Harvard Graduate School of Education. She focused her graduate studies on building skills for comparative education, policy analysis, and program evaluation. She also completed a fellowship awarded through the Bloomberg Harvard City Leadership Initiative. In her capacity as a research fellow, she presented policy recommendations to the City of Portsmouth, Virginia for reducing youth gun violence. Nicah also holds a bachelor's degree in education from the University of the Philippines.