Maria Sarah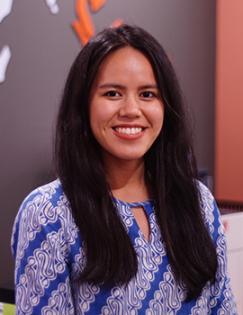 Policy Associate, J-PAL Southeast Asia
Maria Sarah is a Policy Associate at J-PAL Southeast Asia. As part of the policy team, Maria assists in conducting stakeholder engagement to identify critical policy questions and needs in the micro, small and medium enterprise sector. She also produces communication materials for evidence dissemination and conducts fundraising activities. 
Prior to joining J-PAL in 2022, she was a senior associate at White Rook Advisory, where she gained experience in government relations and regulatory affairs through working with clients across Southeast Asia, including Singapore, Cambodia, Laos, Myanmar, and Timor-Leste. She also has previous working experience as a program management intern at ASEAN Foundation, where she assisted in the implementation of youth empowerment programs across ASEAN. 
Maria obtained her master of science in public administration from Leiden University with a specialization in International and European Governance. Her master's thesis focused on Indonesia's and Thailand's health care reforms. She also holds a bachelor's degree in economics from McGill University.