Kunal Sharma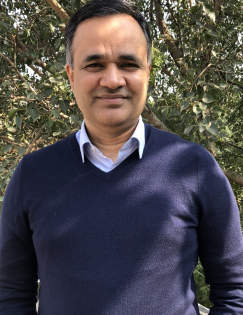 Director of Policy, Training, and Communications, J-PAL South Asia
Kunal Sharma is Director of Policy, Training, and Communications at J-PAL South Asia.  
He leads J-PAL South Asia's engagements with governments, donors, and civil society organizations to initiate new research, disseminate policy lessons, and scale up evidence-based programs.
Prior to joining J-PAL South Asia, Kunal was Director of Programs at The Nature Conservancy – India, where he oversaw the design and implementation of TNC's conservation projects in the country. In an earlier role, he led the Climate Policy portfolio at Shakti Sustainable Energy Foundation, where he helped advance policy development on climate change and air quality management in collaboration with the Indian government and civil society.  
Kunal holds Masters degrees in Environmental Studies and International and Development Economics from Yale University and an undergraduate degree in Economics from Delhi University.