Elizabeth Zuckerberg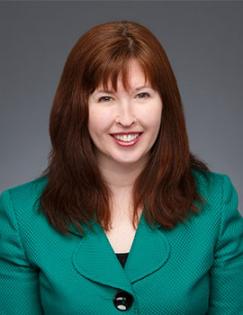 Director of Finance and Operations, J-PAL North America
Liz Zuckerberg is the Director of Finance and Operations at J-PAL North America at MIT. In her current role, Liz is responsible for leading overall operational functions by creating effective operations, internal documentation, human resources and communications systems, and financial planning to help the team maximize the effectiveness of its work.
Before her arrival at J-PAL North America, Liz served as the Chief Operating Officer at the Sargent Shriver National Center on Poverty Law where she was responsible for overseeing the human resources, marketing, information technology, financial management, and other operations. At the Alliance for Illinois Manufacturing, she held roles as Vice President of Operations, State of Illinois Small Business Development Center Director and International Trade Center Director. Her past experience also includes preparing cost proposals and administering international health care programs for a global nonprofit health care organization, and market research and industry surveyor for an international management consulting company.
Elizabeth has a MBA in international management from Thunderbird, The American Graduate School of International Management, and a BA in international relations and economics from Wellesley College.