Evaluasi Program Sosial - Banda Aceh (Evaluating Social Programs)
J-PAL Southeast Asia
Statistics Program - FMIPA Universitas Syiah Kuala (Unsyiah)
Social and Cultural Research Center (PPISB Unsiyah)
Aceh Public Administration Institute (PKP2A LAN Aceh)
Aceh Regional Development Planning Agency (Bappeda Aceh)
Timeline:
October 17, 2017
to
October 19, 2017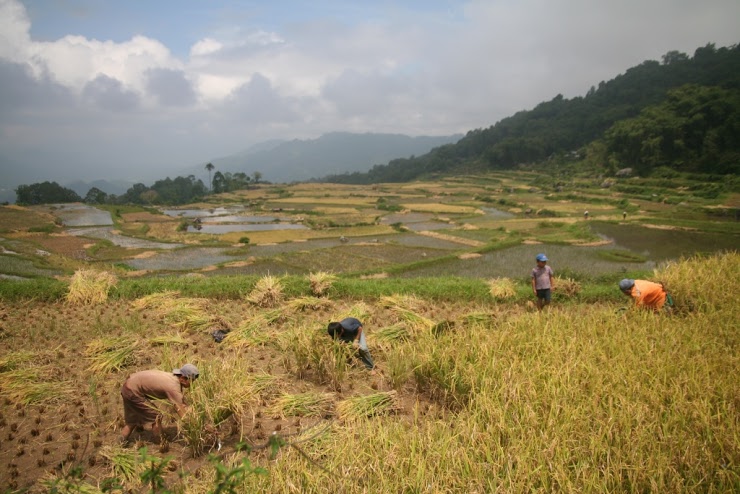 Terdapat banyak program di tingkat nasional dan daerah yang berupaya untuk menyejahterakan hidup masyarakat. Dalam mengevaluasi program dan melakukan inovasi untuk menjawab beberapa pertanyaan kunci dalam ekonomi pembangunan, pemerintah, peneliti, lembaga donor, dan lembaga swadaya masyarakat (LSM) mulai tertarik untuk menggunakan eksperimen lapangan sebagai salah satu metode evaluasi.
Sebagai salah satu upaya memperkenalkan evaluasi acak (randomized evaluation) sebagai salah satu bentuk eksperimen lapangan J-PAL Asia Tenggara (J-PAL SEA) akan bekerja sama dengan dua universitas negeri di Indonesia untuk melaksanakan dua pelatihan di Banda Aceh, Provinsi Aceh dan Makassar, Provinsi Sulawesi Selatan, yang juga akan melibatkan peneliti lokal dan pemerintah daerah. Melalui tiga (3) hari pelatihan, peserta akan diperkenalkan pada beberapa topik dalam merancang eksperimen:
1. Apa itu evaluasi?
2. Bagaimana cara kita mengukur dampak?
3. Apa itu evaluasi acak?
4. Bagaimana kita menggunakan bukti dalam merumuskan kebijakan?
Dengan kombinasi materi yang berfokus pada teori dan kerja kelompok yang interaktif, kami berharap peserta akan lebih mudah memahami materi pelatihan. Diskusi dalam kelompok akan difasilitasi oleh staf dari J-PAL SEA yang memiliki pengalaman dalam menerapkan evaluasi acak dan bekerja sama dengan pemerintah untuk mengevaluasi program mereka. Pelatihan ini akan diselenggarakan pada tanggal 17-19 Oktober 2017 di kota Banda Aceh.
Biaya Pendaftaran: Rp. 600.000 (enam ratus ribu rupiah). Terdapat potongan harga 50% untuk mahasiswa pascasarjana dan dosen dan potongan harga 25% untuk staf LSM. Biaya tersebut mencakup:
1. Materi Pelatihan
2. Sertifikat
3. Rehat kopi dan teh (2x per hari)
4. Makan siang (1x per hari)
Biaya pendaftaran tidak termasuk biaya transportasi ke Banda Aceh, akomodasi, dan pengeluaran harian/ pribadi. Selama pelatihan peserta pelatihan perlu membawa laptop.
Batas Waktu Pendaftaran: 29 September 2017. Tersedia 30 kursi. Oleh karena itu, diharapkan peserta dapat mendaftar segera dengan mengisi formulir berikut.
Setelah kami mengonfirmasi pendaftaran Anda, harap kirim biaya pendaftaran ke rekening berikut:
Bank Account: BNI
Account Holder: RPL 001 Unsyiah
Account No.: 64336152
Kirimkan bukti pembayaran/foto bukti transfer ke: [email protected] dan [email protected]
Jika ada pertanyaan terkait pelatihan kami, Anda dapat menghubungi staf pelatihan kami: Aulia Larasati ([email protected]).
-----
English translation:
Many programs at both the national and regional levels aim to improve the livelihoods of the world's poorest. Governments, researchers, donor agencies, and NGOs have turned to field experiments as an exciting tool to evaluate existing programs and answer key questions in development economics.
To introduce randomized evaluations as one method of field research J-PAL Southeast Asia (J-PAL SEA), in collaboration with two local universities in Indonesia, will conduct two trainings in Banda Aceh and Makassar, targeted at local economic researchers and government agencies. During the three-day course, participants will be introduced to several topics related to the design of randomized evaluations:
1. What is evaluation?
2. How do we measure impact?
3. Introduction to randomized evaluation
4. How should we translate evidence to policy?
Through a mixture of theory and interactive group work, participants will gain a grasp on the technical content provided during the training. The round table discussions during the training will be facilitated by J-PAL SEA staff who have prior experience in running randomized evaluations and working with government agencies in evaluating their programs. The training will be held in Banda Aceh on October 17-19, 2017.
Registration fee: Rp. 600.000 (six hundred rupiahs). *50% discount for graduate students and lecturers, and 25% discount for NGOs.
The registration fee covers:
1. Training materials
2. Certificate
3. Coffee break (2x per day)
4. Lunch (1x per day)
Please note that this fee does not include your cost of traveling to Banda Aceh, accommodation, and daily expenses. For the training you will need to bring your own laptop.
We will limit the number of participants in each training to 30 participants, so please register as soon as possible. To register please fill out the registration form. After we've confirmed your application, please send the registration fee to this bank account:
Bank Account: BNI
Account Holder: RPL 001 Unsyiah
Account No.: 64336152
Please send ​a photo of the ​transfer receipt to: [email protected] and [email protected]
Any questions regarding the workshops can be sent to: Aulia Larasati ([email protected])