Innovations in Public Sector Management: Policy Outreach and Partnership Development Conference
Timeline:
January 7, 2016
to
January 8, 2016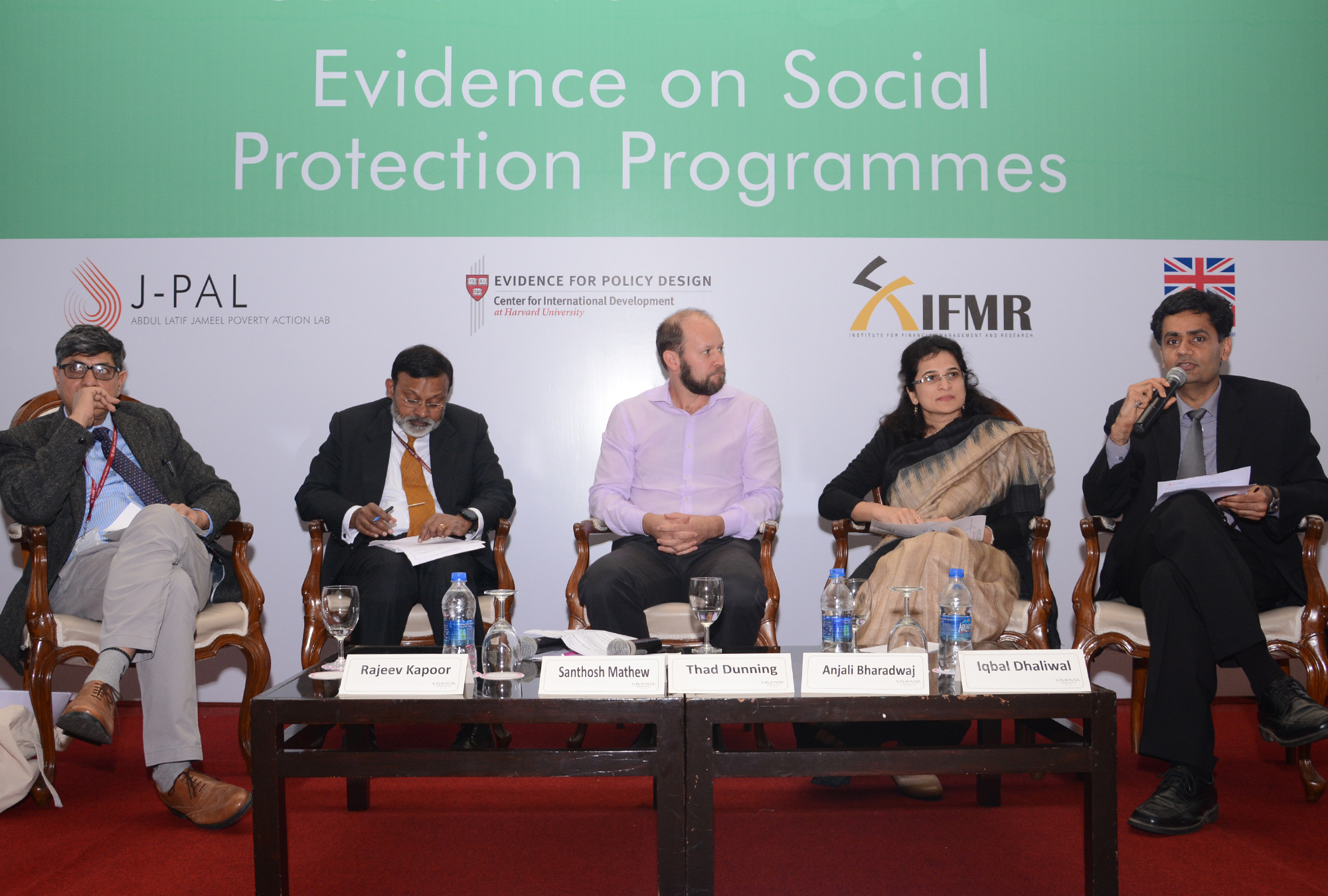 In January of 2016, J-PAL will host the Innovations in Public Sector Management policy outreach and partnership development conference, with support from the UK Department for International Development (DFID) and Evidence for Policy Design (EPoD). This conference, part of the J-PAL Governance Initiative's policy outreach work, will bring together policymakers and researchers to discuss the emerging lessons from several randomized evaluations on the use of information and technology to improve public sector management in South Asia.
The topics discussed will range from tracking civil servants' performance, measuring and reducing leakages in government programs, to improving tax compliance among firms. We also hope to provide a productive space for researchers and practitioners to come together and establish new partnerships that explore questions critical to effective governance. Our aim is to catalyze successful collaborations between the various attending organizations, the scale-up of many effective programs, and the wider use of rigorous evaluation methodologies that will continue to improve public service delivery throughout South Asia.
Sessions
Conference Inauguration
Anna Schickele, Initiative Manager, J-PAL's Governance Initiative
Iqbal Dhaliwal, Deputy Director, J-PAL
Keynote Address
Arvind Subramanian, Chief Economic Adviser to the Government of India
Panel 1: The International Experience with Social Protection Programs (Slides)
Sebastian Galiani, Professor of Economics, University of Maryland
Rema Hanna, Jeffrey Cheah Professor of South-East Asia Studies, Harvard University
S. Krishnan, Principal Secretary (Planning, Development and Special Initiatives), Government of Tamil Nadu
Ben Olken, Professor of Economics, Massachusetts Institute of Technology
Panel 2: India's Varied Experience with Social Protection Programs (Slides)
Prabhat Barnwal, Assistant Professor, Michigan State University
Jennifer Bussell, Assistant Professor of Public Policy and Political Science, UC Berkeley
Karthik Muralidharan, Associate Professor of Economics, UC San Diego
Rohini Pande, Mohammed Kamal Professor of Public Policy, Harvard University
R. Subrahmanyam, Additional Secretary, Department of Higher Education, Government of India
Panel 3: Policy Questions for the Future
Anjali Bhardwaj, Founder, Satark Nagrik Sangathan
Iqbal Dhaliwal, Deputy Director, J-PAL
Thad Dunning, Robson Professor of Political Science, UC Berkeley
Rajeev Kapoor, Director, Lal Bahadur Shastri National Academy of Administration
Santhosh Mathew, Joint Secretary, Ministry of Rural Development, Government of India
Closing Remarks
Rohini Pande, Mohammed Kamal Professor of Public Policy, Harvard University